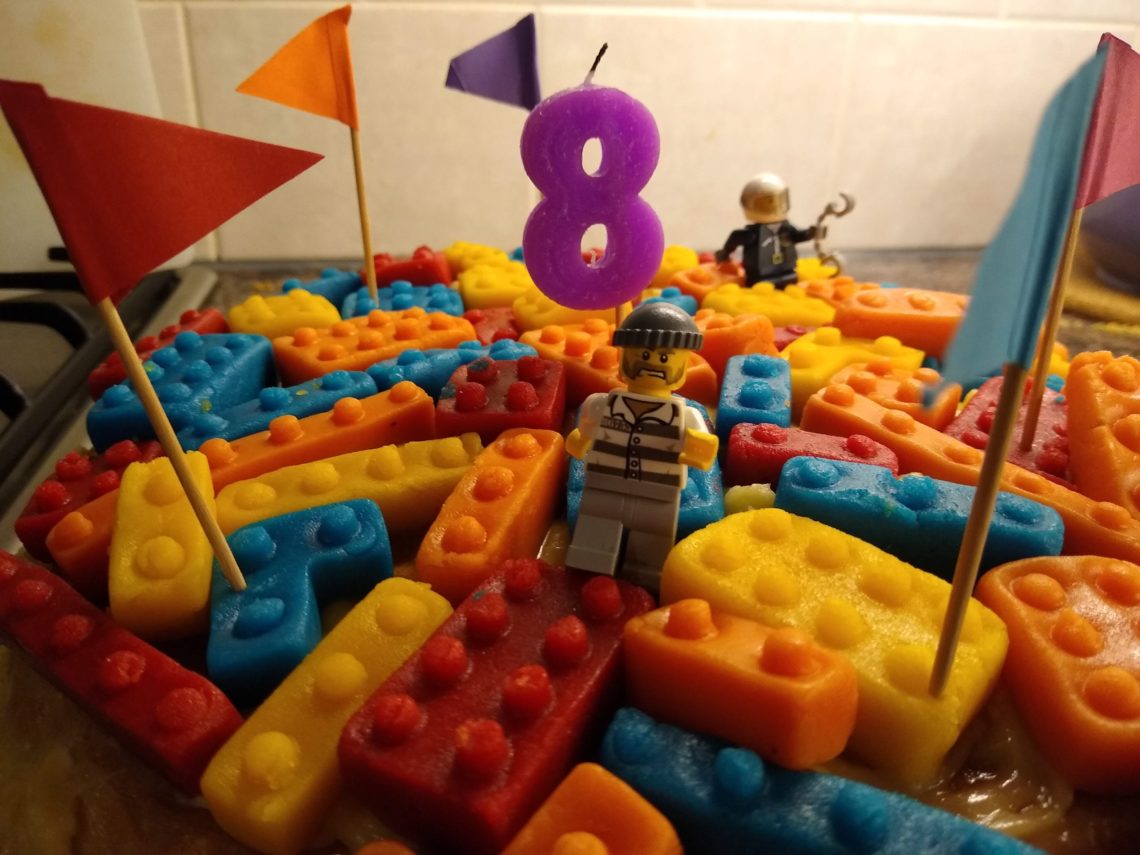 Mijn oudste zoon werd begin oktober 8 jaar oud. Hij is een hele grote LEGO fan, dus voor zijn verjaardag kwam er een LEGO thema.
Ik maakte een taart (cake bodem) die ik decoreerde met Legoblokjes gemaakt van marsepein. Deze mal kocht ik om de blokjes mee te maken. Bij dezelfde webshop kocht ik lego vlaggen en ballonnen.
My eldest son turned 8 years old in october. He is a big fan of LEGO, so we had a Lego themed party. 
I made a cake and decorated it with Marzipan lego blocks. I bought this to make the blocks. I bought some balloons and decorations in that webshop too.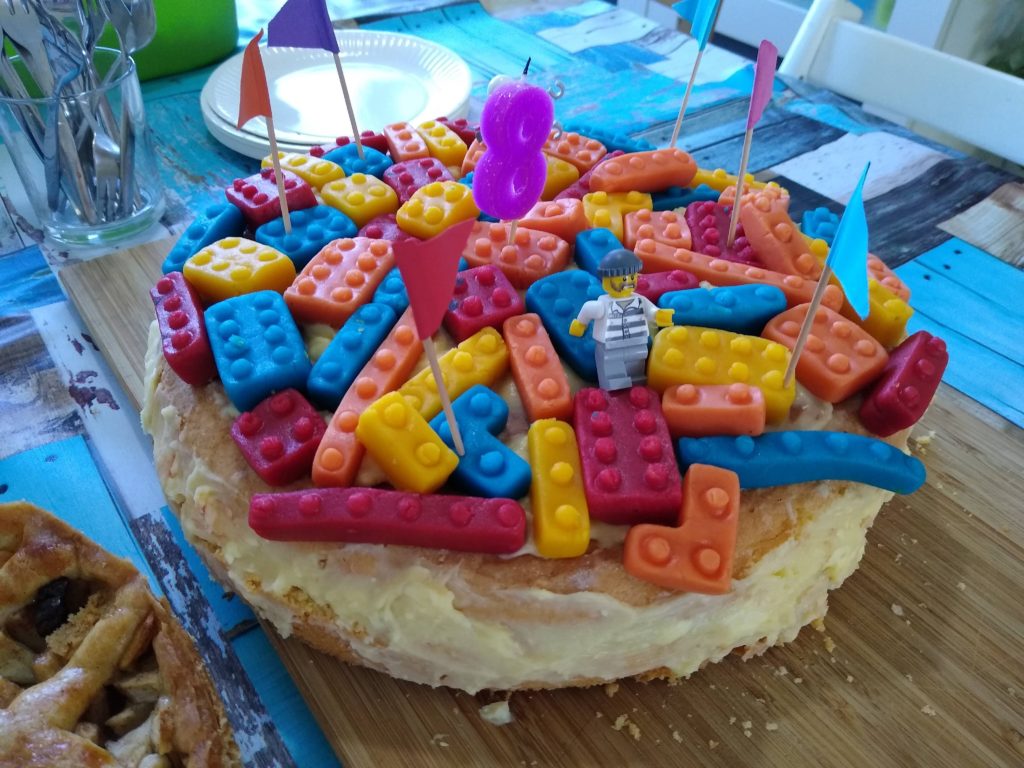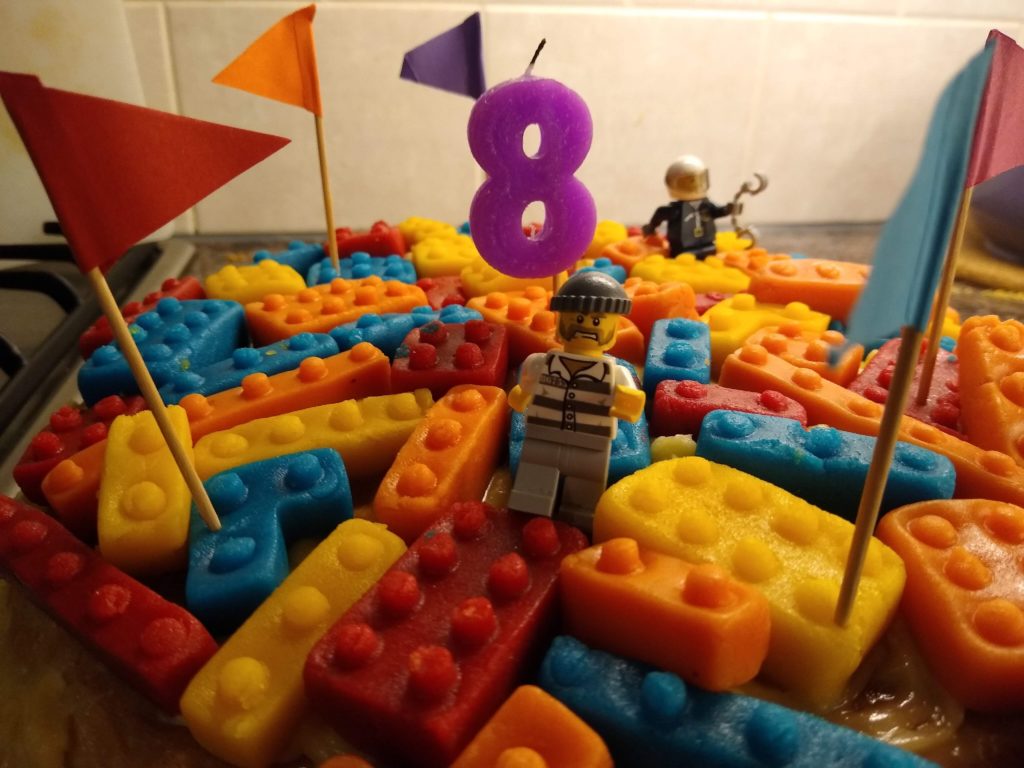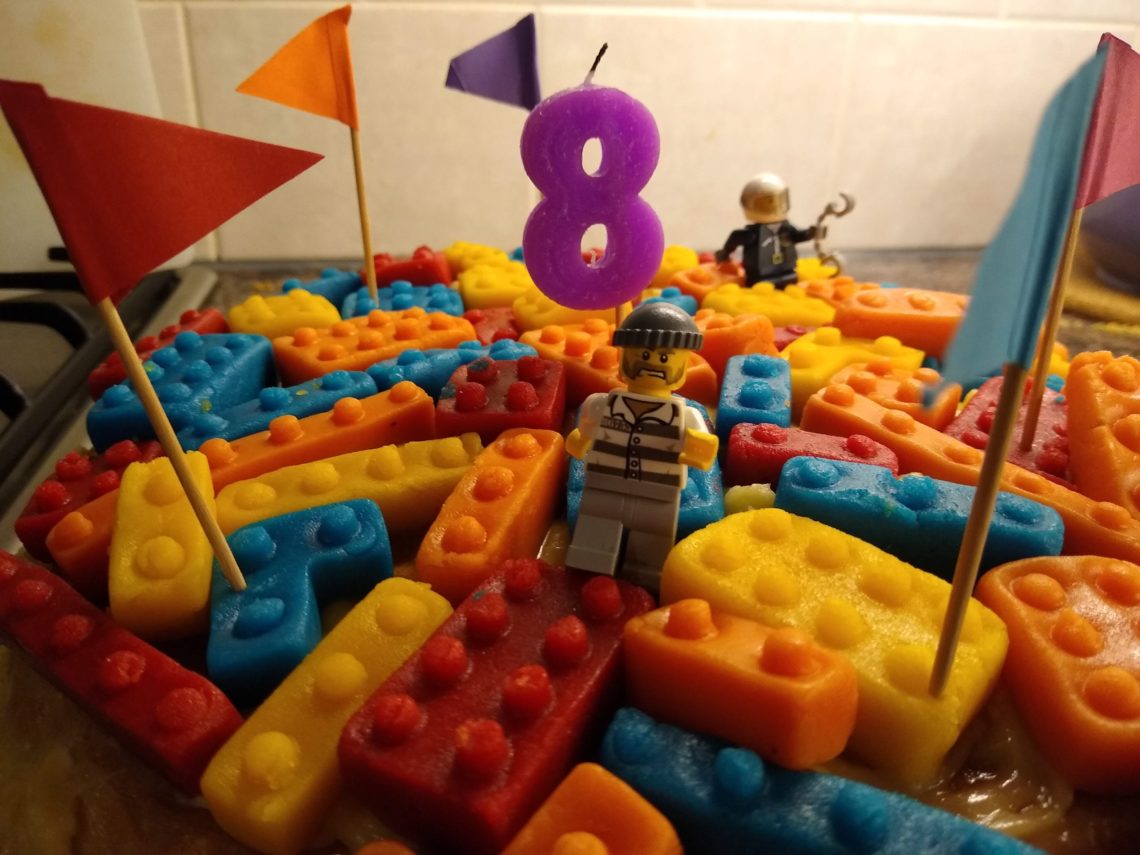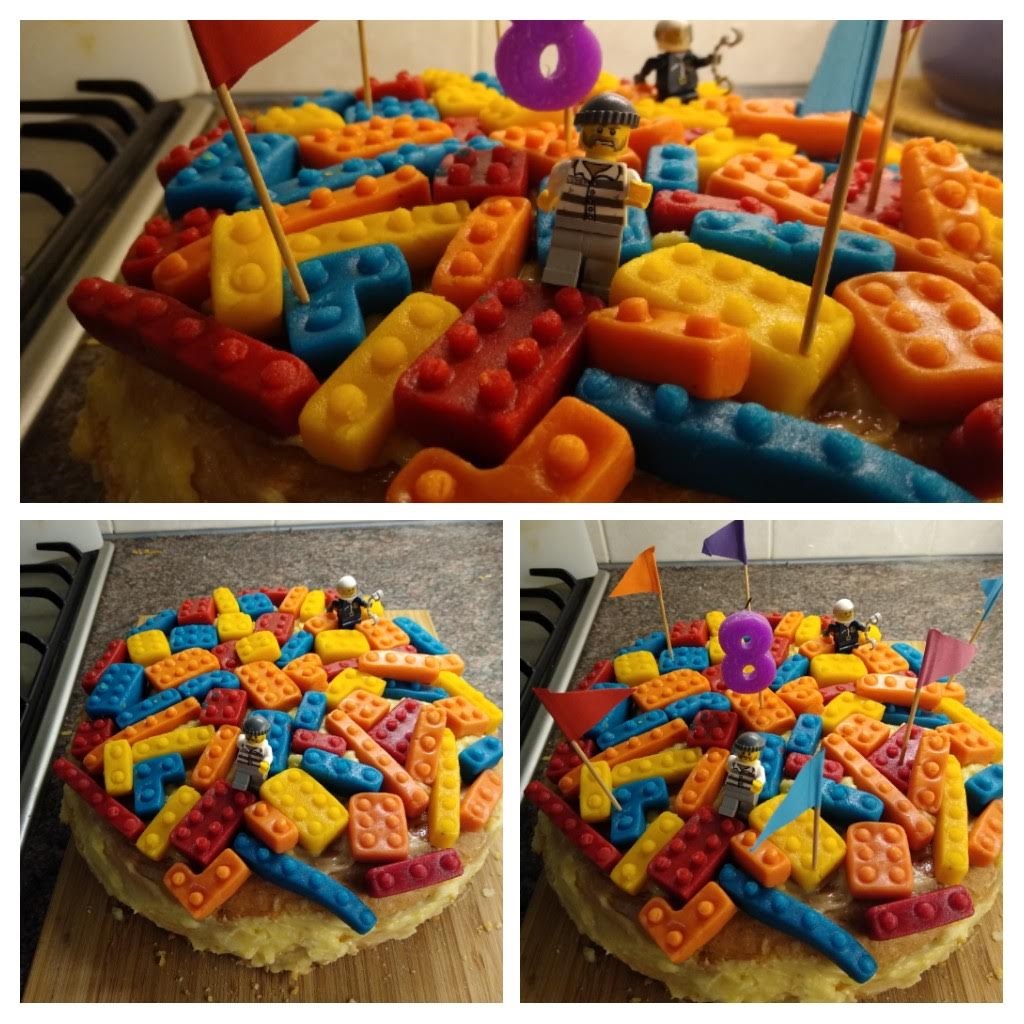 Verder gebruikte ik weer eens de silhouette cameo. Ik maakte een bord met zijn naam een leeftijd erop. En ik beplakte kartonnen bekers met een lego blokje en de namen van de kinderen. Zo weet ieder kind ook welke beker van hem/haar is en hoef je niet steeds nieuwe bekers te pakken.
With the silhouette cameo I've made some stickers to decorate the cups and I made a sign.