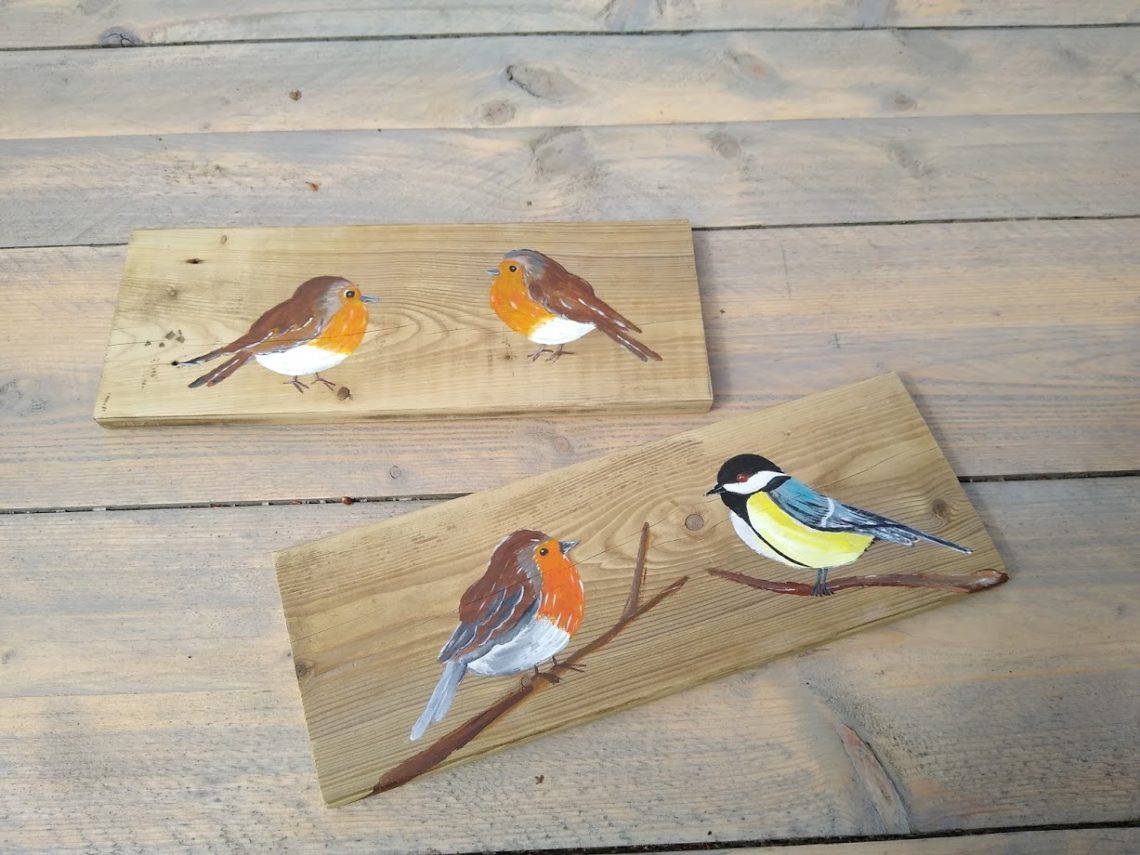 Ik wilde eens wat nieuws proberen. Even geen kleding maken, maar schilderen. In de garage stonden nog wat oude schuttingplanken. Deze had ik bewaard om ooit nog iets creatiefs mee te doen.
Ik heb de vogels eerst geschetst met potlood en vervolgens geschilderd. En ik ben best tevreden over het resultaat. De takjes vind ik niet zo geslaagd, maar de vogels zien er best leuk uit. Dit ga ik vaker doen!
I wanted to try something new. No sewing, but painting. In the garage, I had some old fence boards. I had saved these to use it for something creative. 
I first sketched the birds with pencil and then I painted them. I'm quite satisfied with the results. I don't like the twigs, but I do like the birds. I will do this more often!