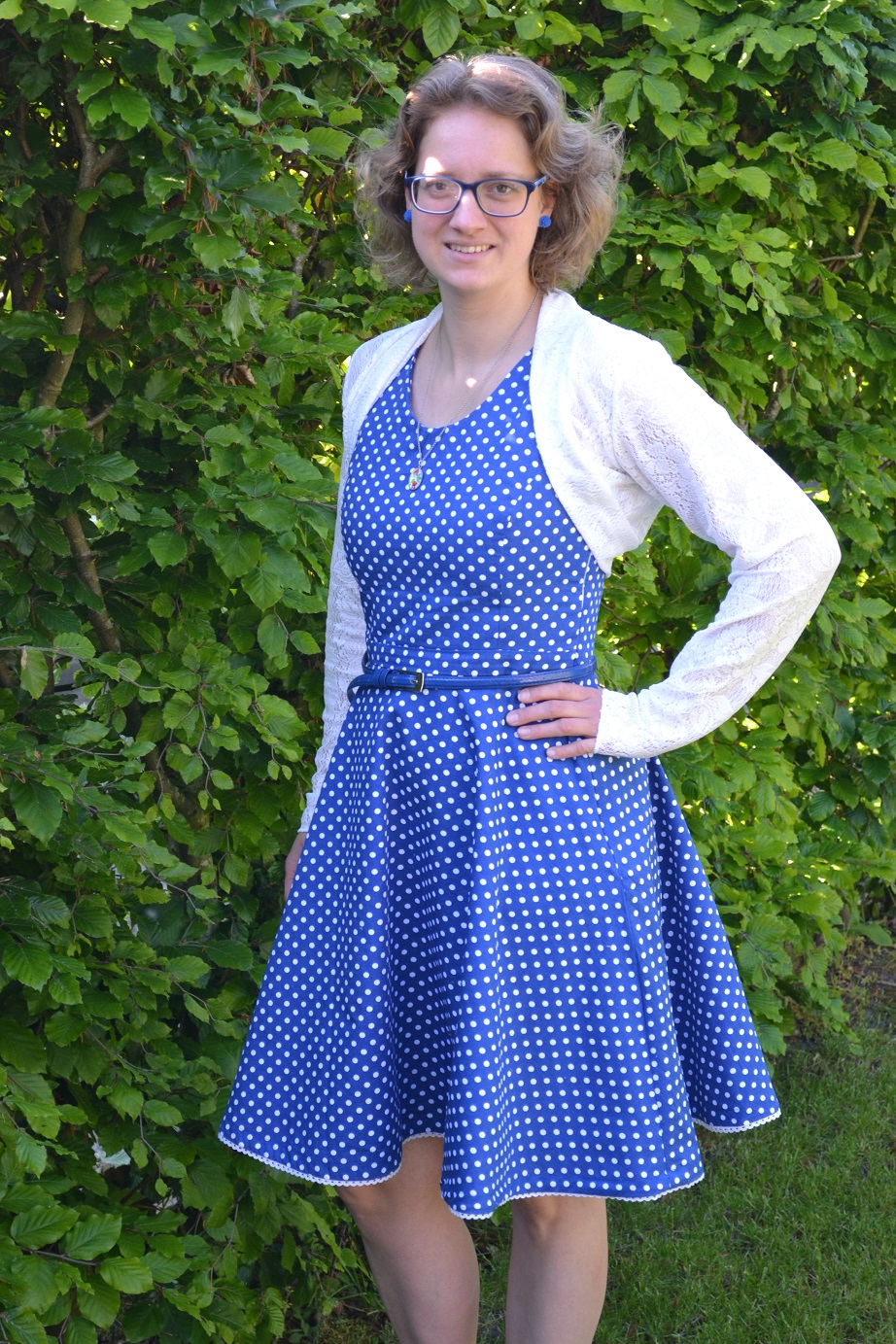 Ik ben Jessie en ik ben 35 jaar oud. Moeder van twee zonen (2011 en 2013). Ik werk parttime als leerkracht op een basisschool.
Naast mijn werk en gezin ben ik in mijn vrije tijd graag creatief bezig. Ik doe van alles: naaien, breien, borduren, weven, textiel bedrukken, sieraden maken, patroontekenen, schilderen en nog meer.
Ongeveer 8 jaar geleden ben ik begonnen met naaien. Het begon met wat kussentjes en lakentjes voor de babykamer en daarna volgde ik een paar naailessen. Maar het meeste heb ik geleerd door het gewoon te proberen en door het lezen van tips op blogs en Pinterest. Ik begon steeds meer kleding te maken en inmiddels naai ik bijna alle kleding voor mijn kinderen en mijzelf.
Bij een modevakschool volgde ik patroontekenen. Inmiddels ben ik begonnen met het ontwerpen van naaipatronen.
Vind je het leuk om mij te volgen? Dat kan via deze blog, maar ook via Instagram, Facebook en Pinterest. Naast deze website, schrijf ik ook artikelen voor de blog van Bernina Nederland & België.
My name is Jessie and I'm 35 years old. I'm mother of two sons (2011 and 2013). I work parttime as a teacher in primary education. I teach at a school.
Besides my work and family, I like to be creative. I have several hobbies: sewing, knitting, embroidery, weaving, textile printing, jewelery making, pattern making, painting and more. 
I started sewing about 8 years ago. It started with some cushions and sheets for the baby room and then I followed a few sewing lessons. But I learned most by just trying and reading tips and tricks on blogs and Pinterest. I started to make more and more clothes and in the meantime I sew almost all the clothes for my children and myself. 
I followed pattern drawing lessons at a fashion school. And now I learn to digitize my own sewing patterns. I've started designing en selling my own patterns for baby's and children. 
Do you want to follow me? You can read this blog or go to Instagram, Facebook en Pinterest. I also write articles on the blog of Bernina (Netherlands and Belgium).