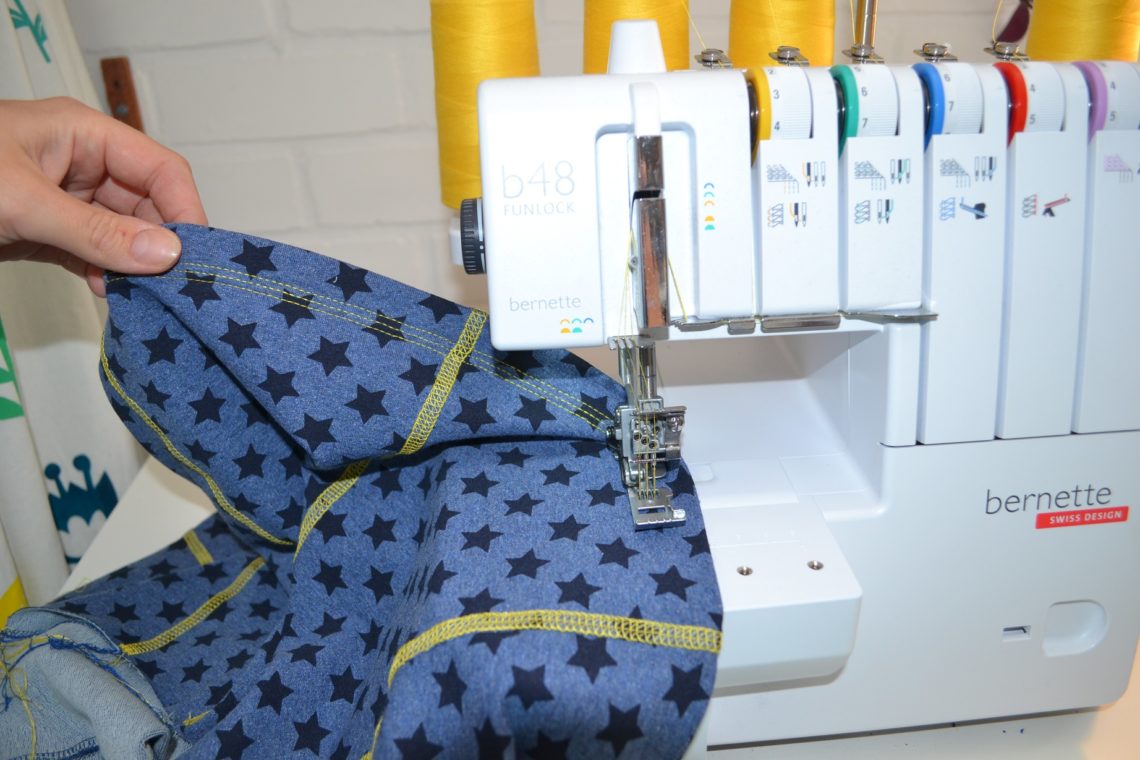 Een van mijn nichtjes werd 3 jaar. En omdat ik het altijd leuk vindt om iets voor een meisje te naaien (ik heb twee zonen), vroeg ik wat ze graag wilde hebben. Ze wilde graag een wijd rokje in haar lievelingskleuren blauw en geel. Ik stuurde wat foto's op van stofjes die ik in mijn kast had liggen en ze koos de blauwe sterren stof. Maar daar zit geen geel in, dus gebruikte ik gele garen en geel koord.
One of my nieces turned three years old. I always like to sew something for girls (I have two sons), so I asked what I could sew for her. She wanted a wide skirt in her favourite colours blue and yellow. I sent some pictures of the fabrics that I had. She choose the blue fabric with blue stars. But there was no yellow in the fabric, so I used yellow yarn and a  yellow cord.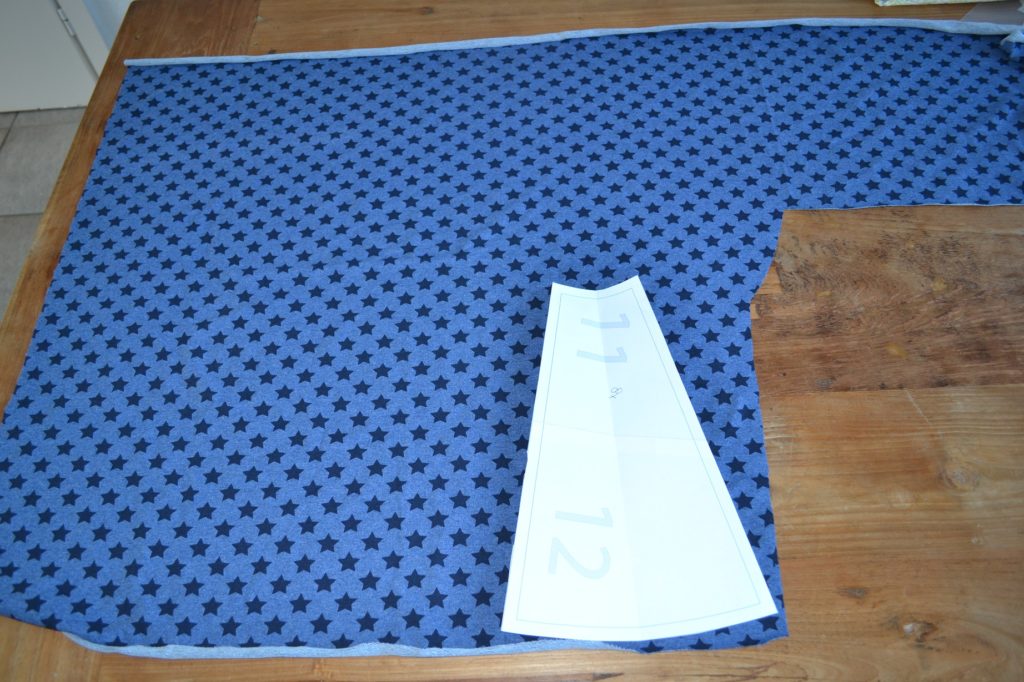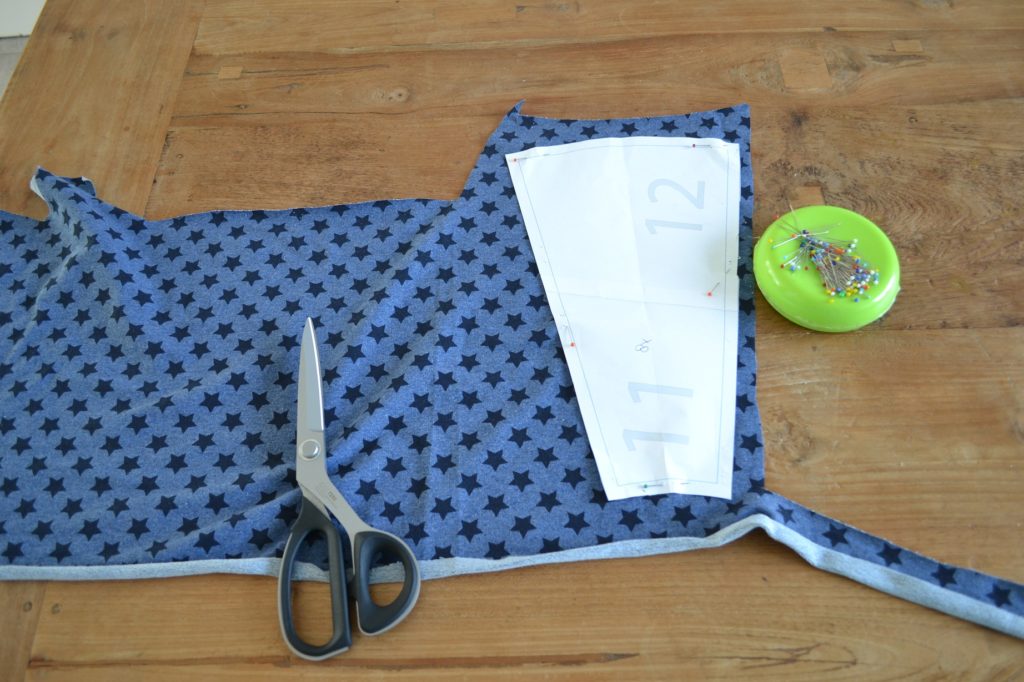 Mijn nichtje wilde graag een wijde rok. Een halve cirkelrok kon ik echter niet uit de stof halen. Dus ik tekende een 8-baans rok. En omdat ik deze stof ook op de kop kon knippen, kon ik de banen om en om op de stof leggen en had ik net genoeg stof voor dit rokje.
My niece wanted a wide skirt. I would like to make a half circle skirt. But there wasn't enough fabric for a half circle skirt. So I drew an eight panel skirt. I just had enough fabric to cut the 8 panels.
Nadat ik de 8 panelen aan elkaar had gestikt, stikte ik de naden vanuit de binnenkant door met gele garen.
After I had sewn the 8 panels, I sewed the seams from the inside with the coverlock.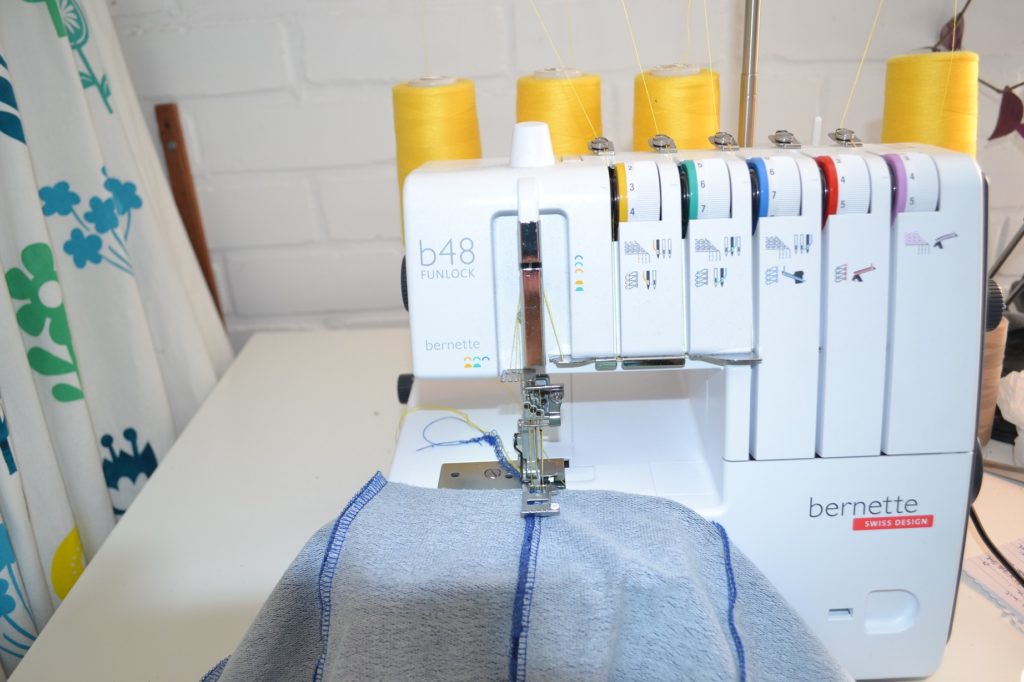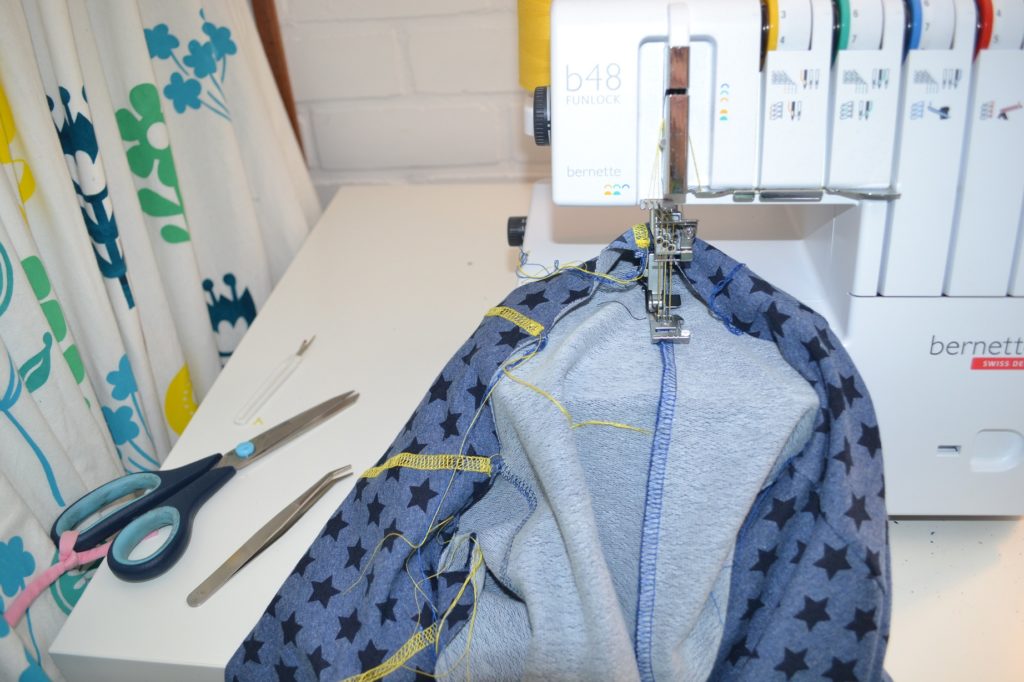 En dan nog even zomen.
And then the hemming.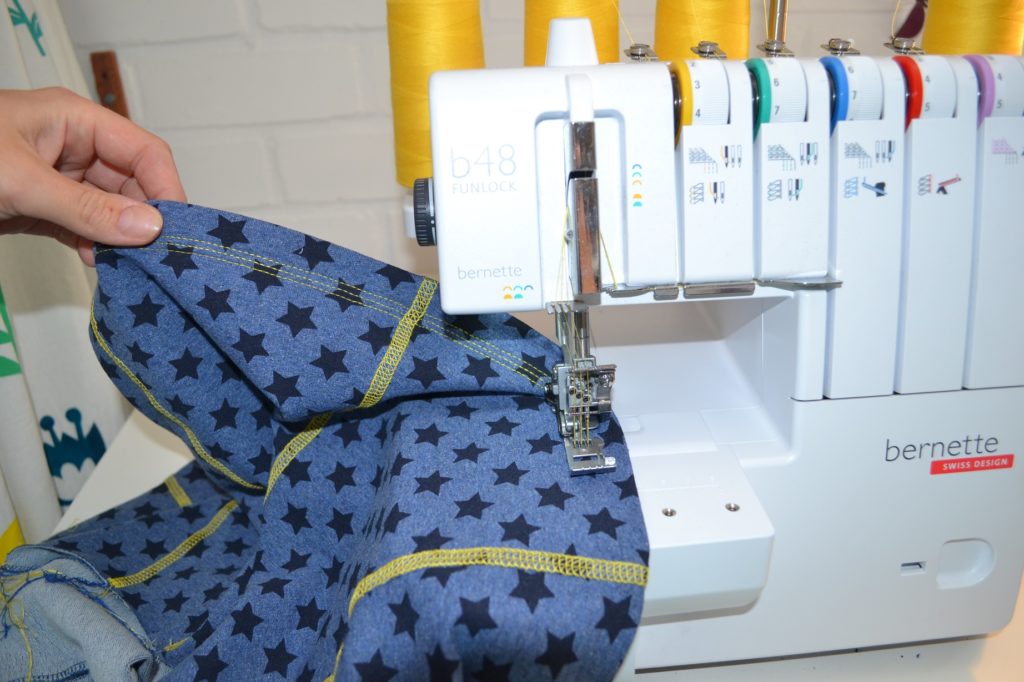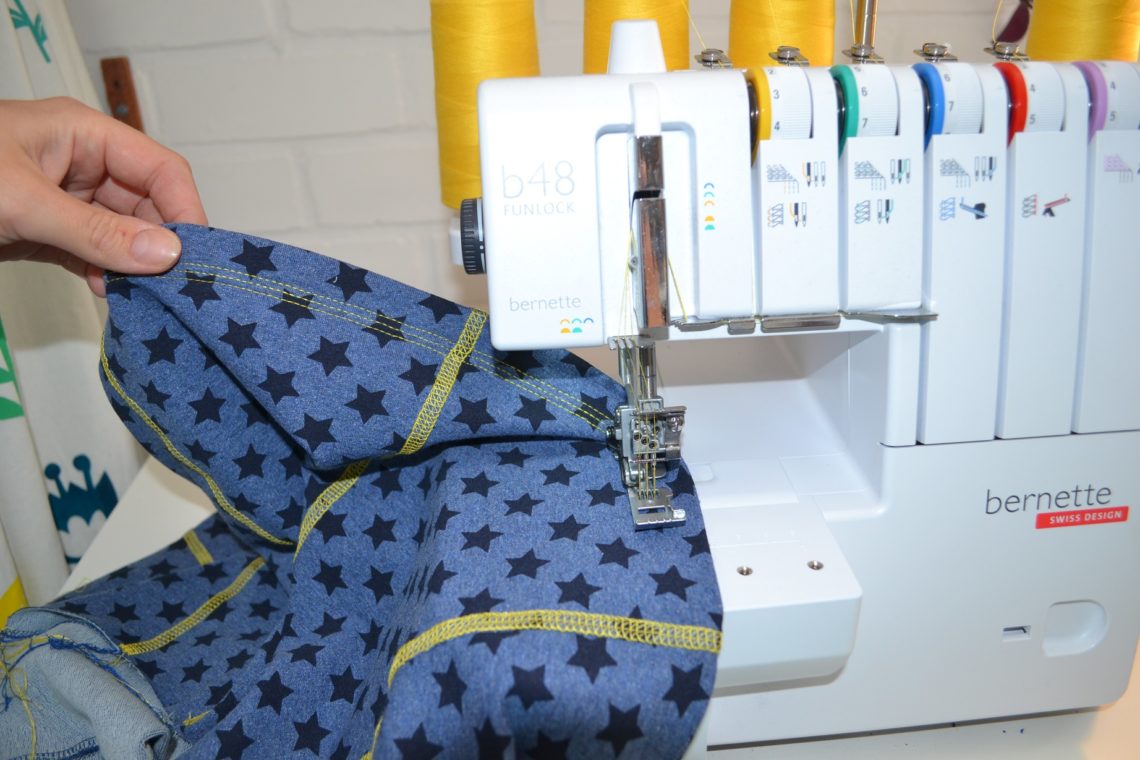 En het rokje is klaar!
And the skirt is finished!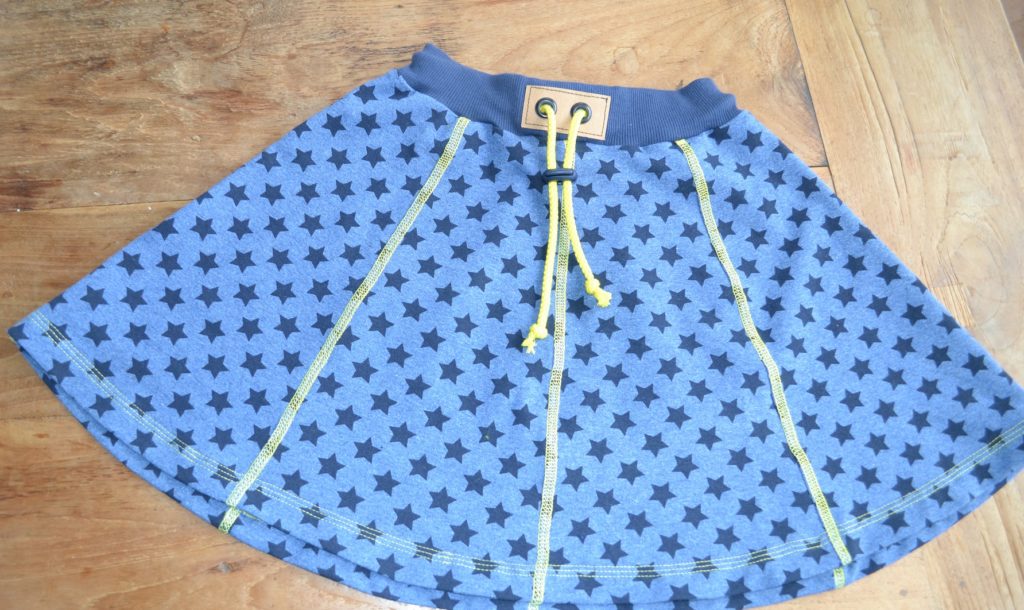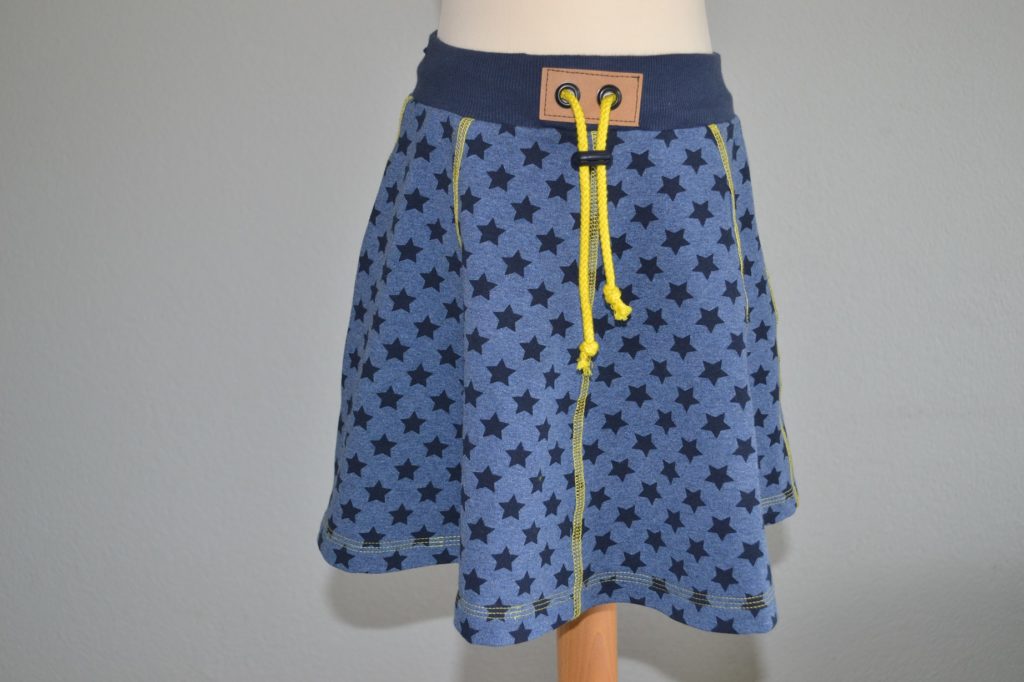 Patroon: zelfgetekend
Pattern: self drawn