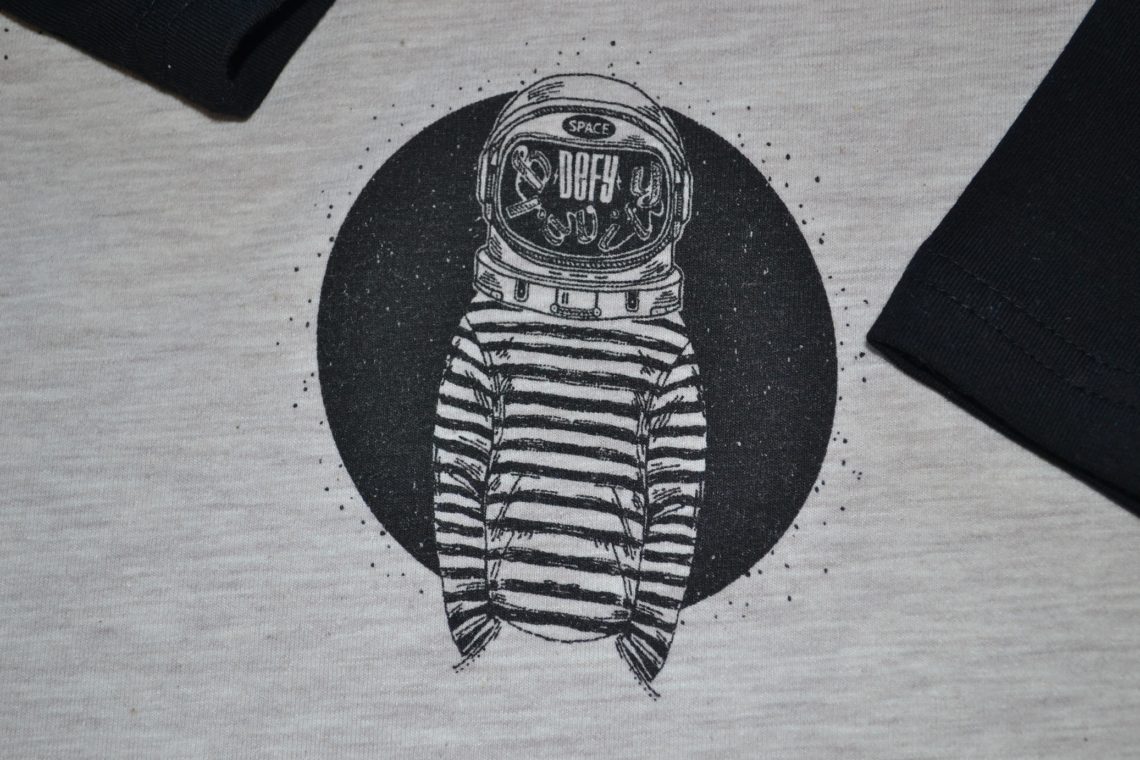 Voor mijn oudste zoon van 7 maakte ik de Fearless Eagle sweater uit Ottobre 4/2014. Ik maakte maat 122. In de capuchon zit een kleine overlap, welke sluit met 2 kamsnaps.
For my eldest son of 7 I made the Fearless Eagle sweater from Ottobre 4/2014. I made size 122. In the hood there is a small overlap, which closes with 2 kamsnaps.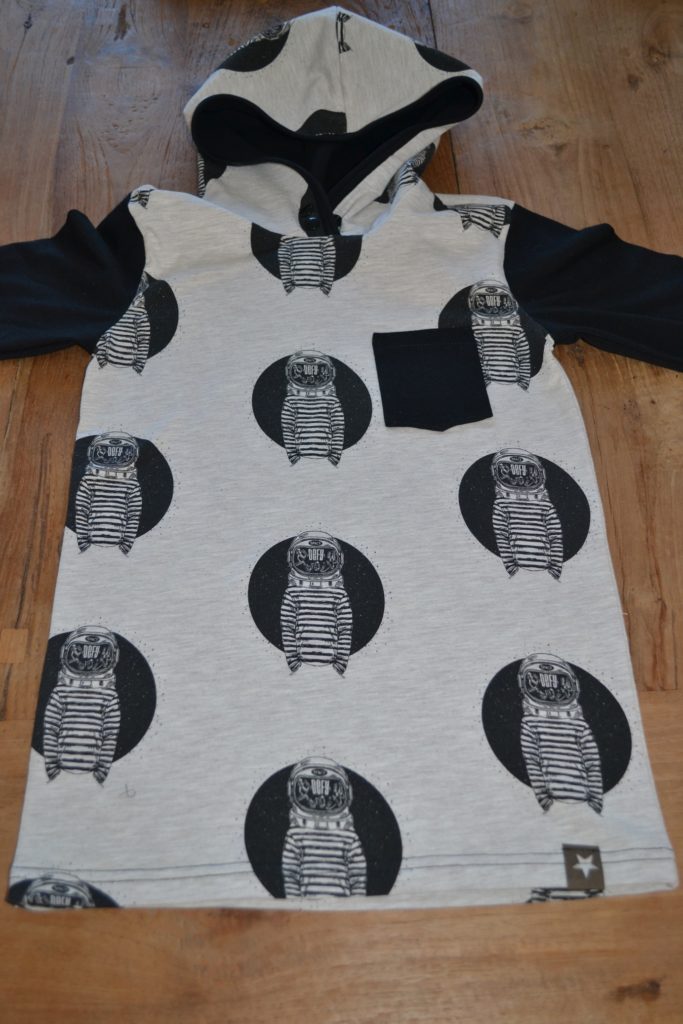 Onderaan voegde ik een label van snappap toe.
I added a label made of vegan leather / snappap.