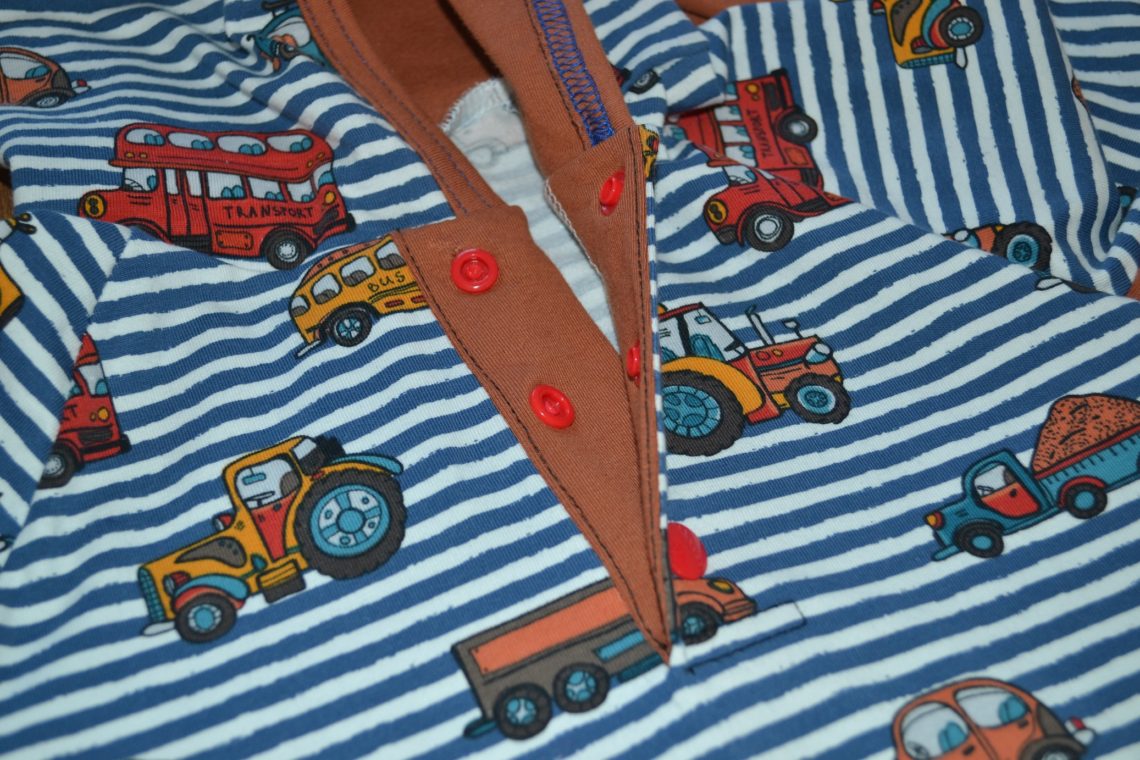 Voor mijn jongste zoon van 5 jaar oud, maakte ik de Teepee sweater uit Ottobre 1/2016. Het leuke aan dit patroon is, dat je twee stoffen kunt combineren. Het voorpand, het achterpand en de mouwen bestaan allemaal uit 3 delen: een middenstuk met de autostof en twee zijstukken met effen roestbruine stof. Het nadeel hiervan is wel dat je heel veel moet knippen, naaien en strijken.
For my youngest son of 5 years old, I made the Teepee sweater from the Ottobre 1/2019. The fun thing about this pattern is that you can combine two fabrics. The front, the back and the sleeves all consist of 3 parts: a middle section with the car fabric and the two side pieces with rust brown fabric. The disadvantage of this, is that you have to cut a lot of pieces and sew and iron a lot.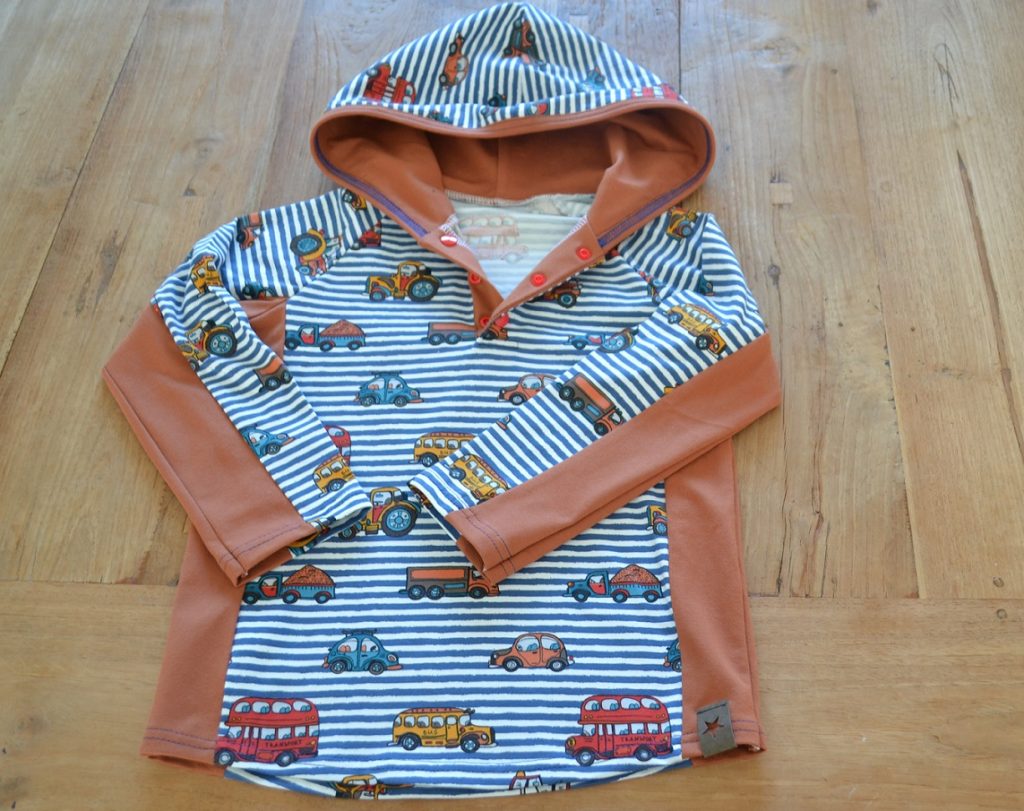 Ik maakte maat 110 voor mijn 5,5 jarige zoon. De trui is nog wat te groot, dus mag nog even in de kast hangen.
I made size 110 for my 5,5 year old son. The sweater is a bit too big, so it can stay in the closet for a while.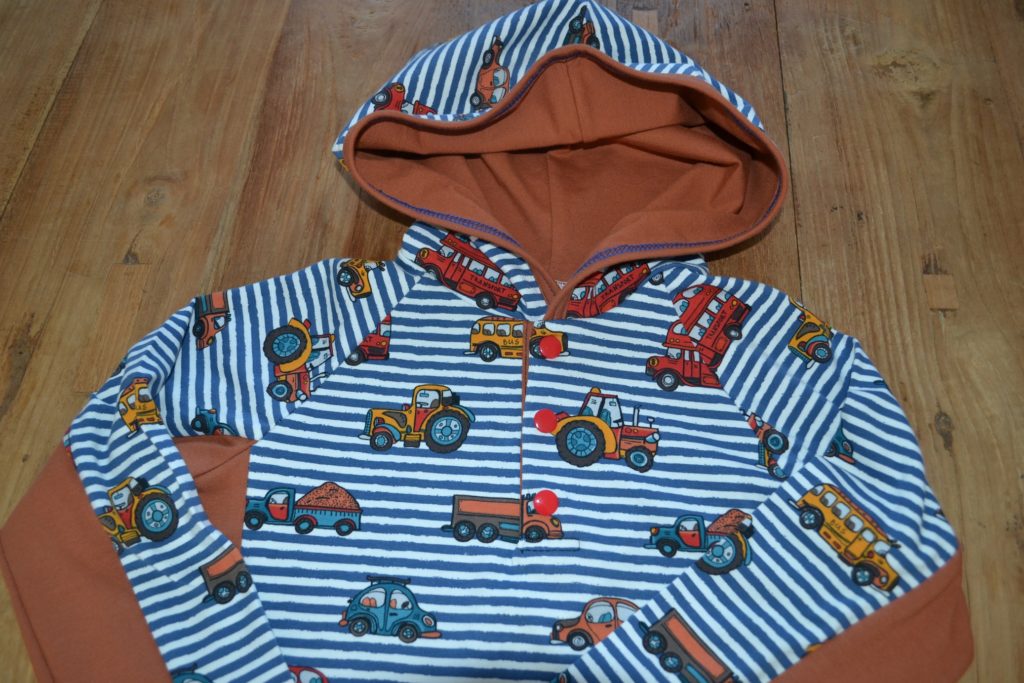 In het originele patroon wordt er geen voering toegevoegd aan de capuchon. Zelf vind ik dit altijd wat mooier, dus ik voegde wel een capuchon toe.
In the original pattern, there is no lining for the hood. But I think it's more beautiful when you add a lining.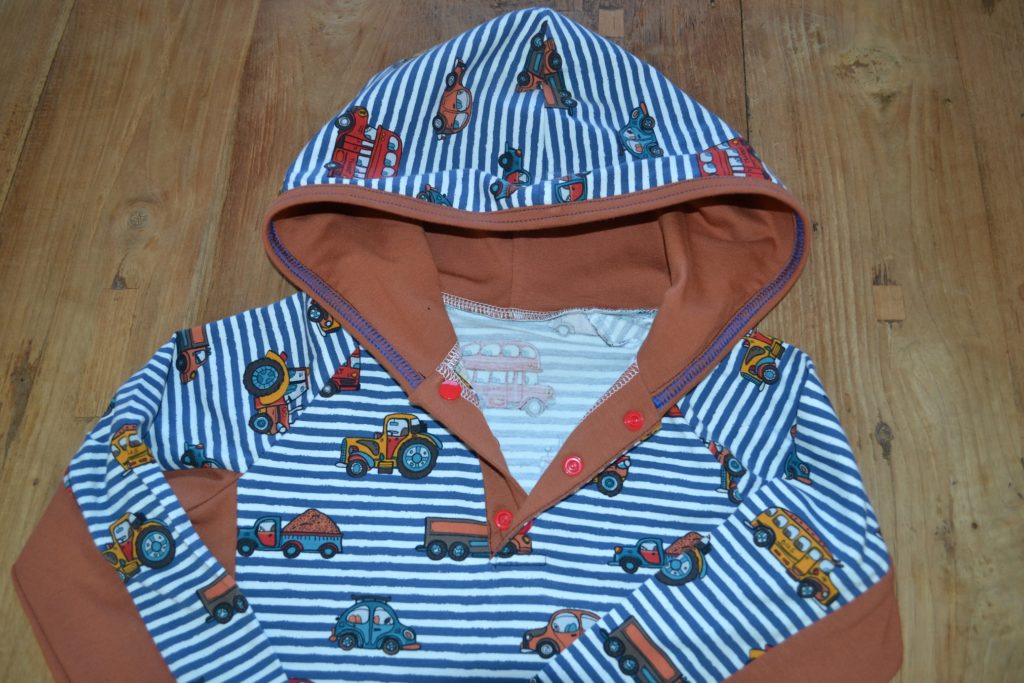 Deze sweater heeft een polosluiting. Ik had nog nooit een polosluiting genaaid! Maar het viel heel erg mee. Voor de drukknopen gebruikte ik rode kamsnaps.
This sweater has a polo closure. I had never made such a closure before. But it wasn't hard. Instead of buttons, I used red kamsnaps.