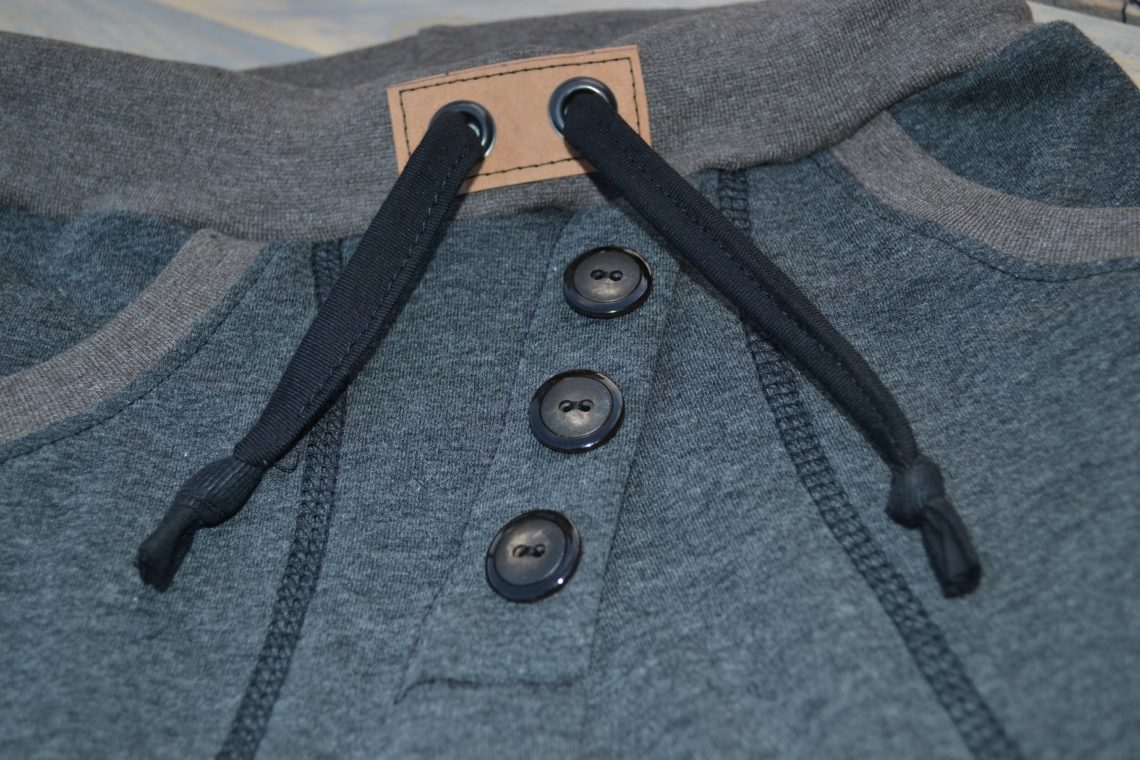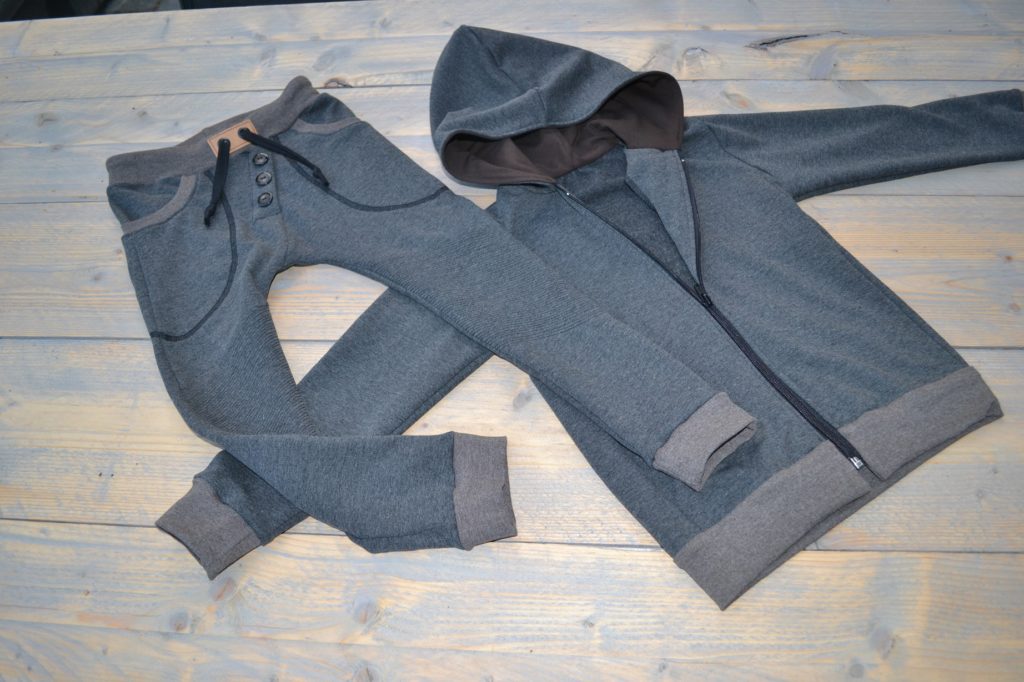 Voor mijn jongste zoon heb ik dit setje genaaid. Meestal naai ik zeer kleurrijke kleren, maar het mag ook wel eens wat neutraal zijn. Ik gebruikte een grijs/antraciete joggingstof en een gemêleerd bruine boordstof. Op de achterkant van het vest streek ik nog wel een plaatje van Paw Patrol. Dat lag al zeker twee jaar te wachten en ik moest het nu wel gebruiken, anders is de jongste zoon er straks ook te 'oud' voor.
I've made this set for my youngest son. I usually sew very colorful clothes, but this time I made it more 'neutral'. I used a grey jogging fabric and a mixed brown ribbing. On the back of the cardigan, I put a iron on patch of Paw Patrol. That patch had been waiting for at least two years. I had to use it now, otherwise the youngest son will soon be too 'old' for it.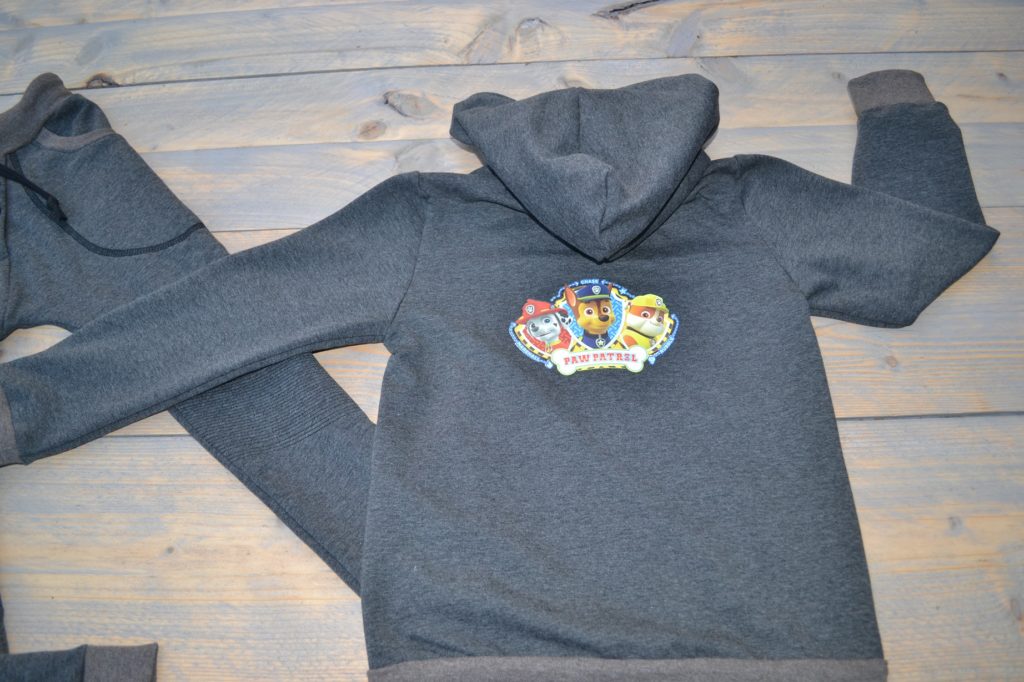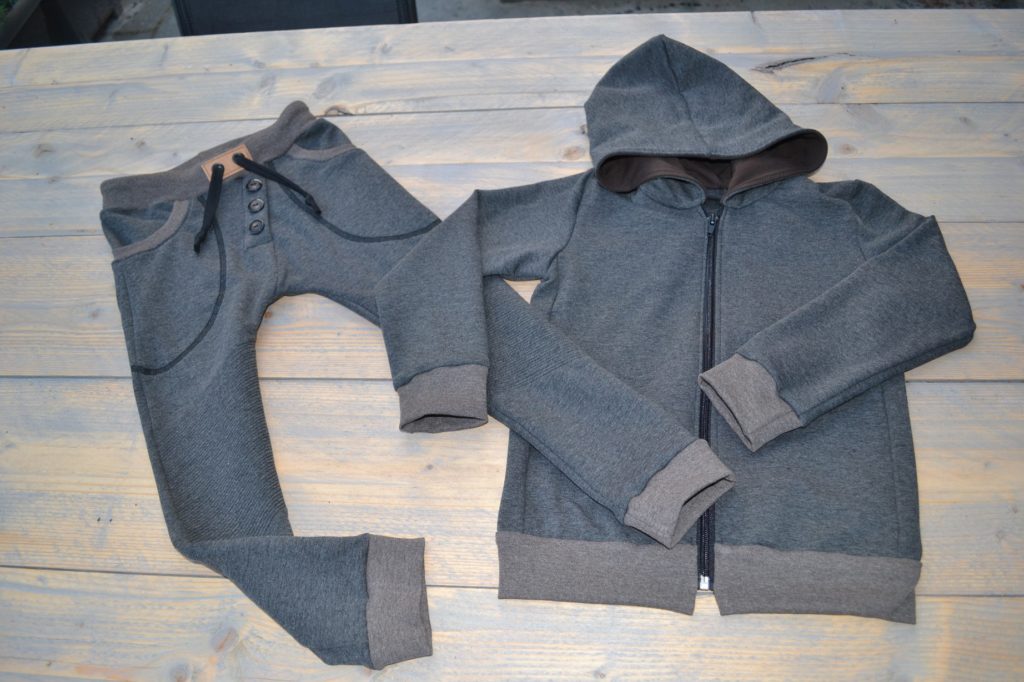 Ik voegde een extra laag stof toe ter hoogte van de knieën. Ik stikte dit door met de coverlock. Ik hoop dat er zo wat minder snel gaten in vallen :).
I added an extra layer of fabric at the height of the knees. I stitched this with the coverlock. I hope that their won't be holes in it this way :).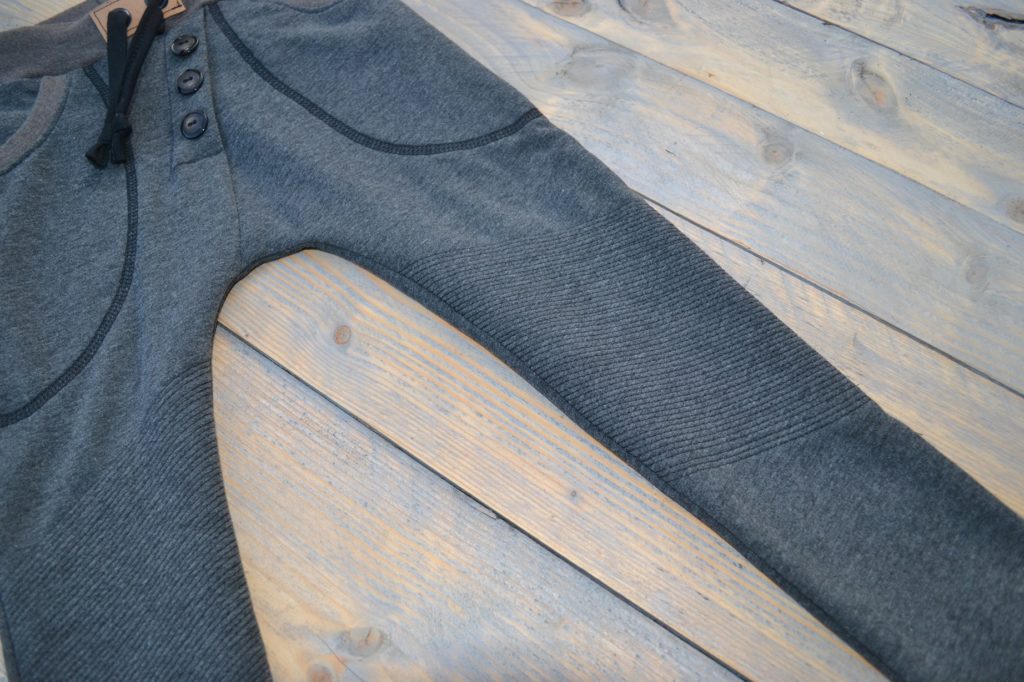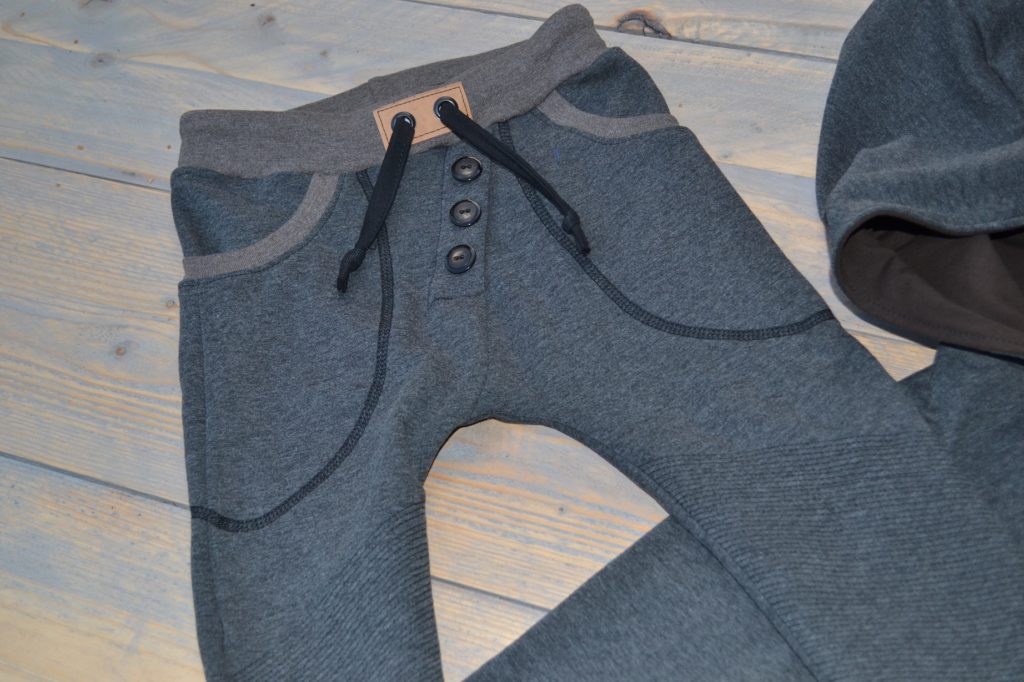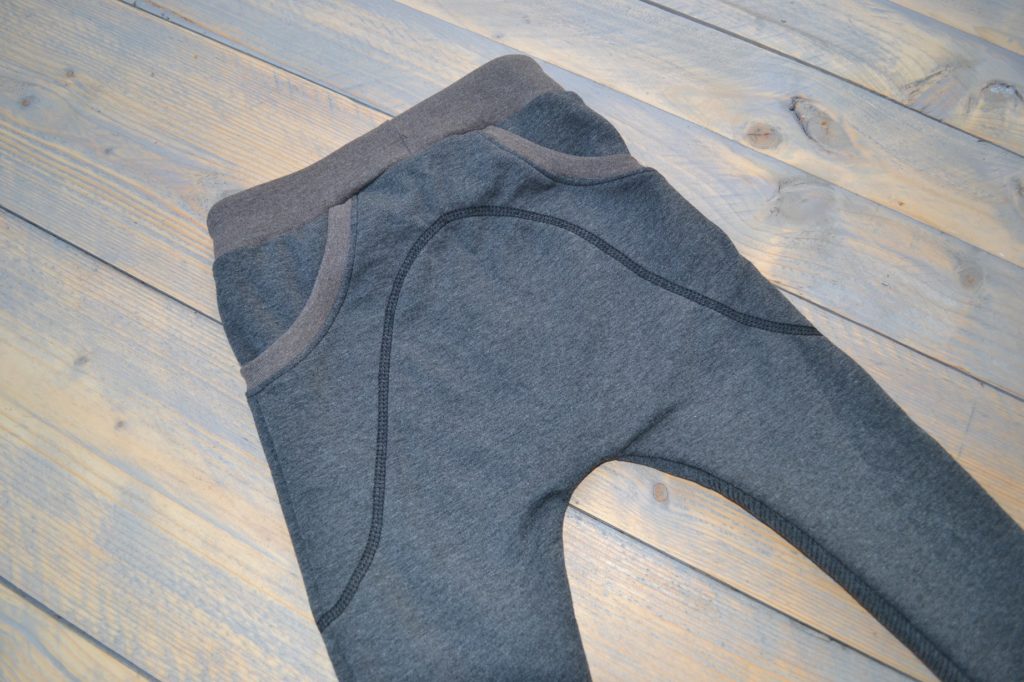 Het koordje maakte ik van een strook tricot. Ik vouwde de strook twee keer dubbel, net zoals biaisband. Daarna stikte ik het door met een grote steeklengte.
I made the cord from a strip of jersey. I folded it like biastape and then I stitched it with a large stitch length.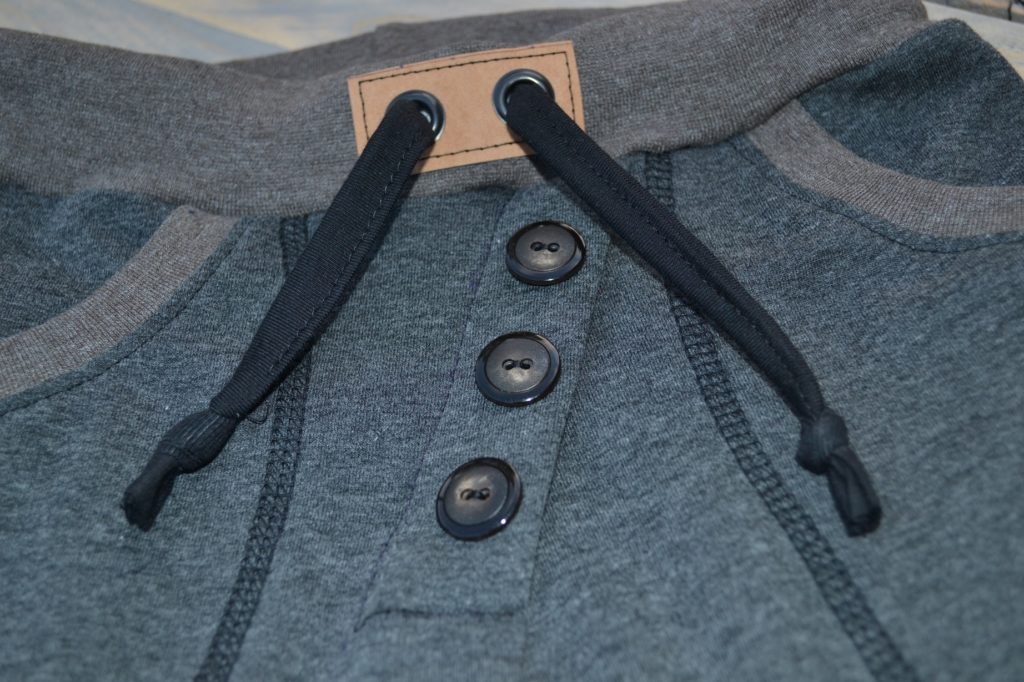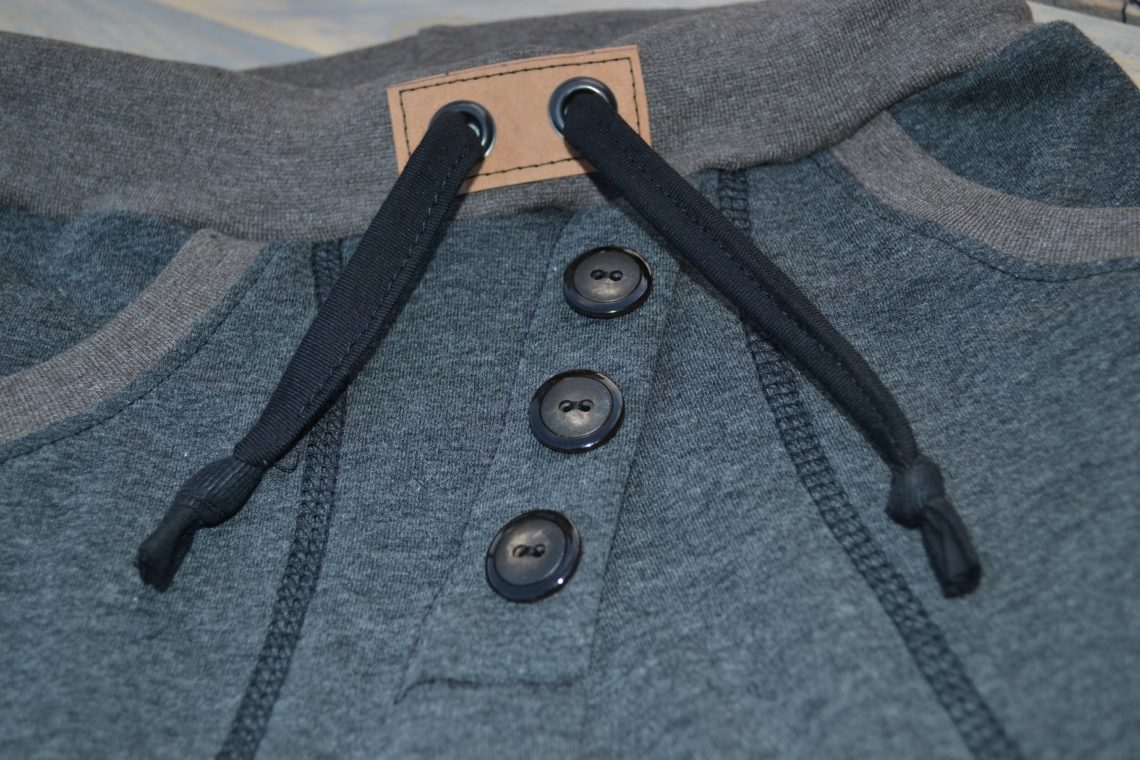 Aan de binnenkant voegde ik een beleg toe, zodat de rits mooi is weggewerkt.
On the inside I added a lining, so the zipper isn't visible on the inside.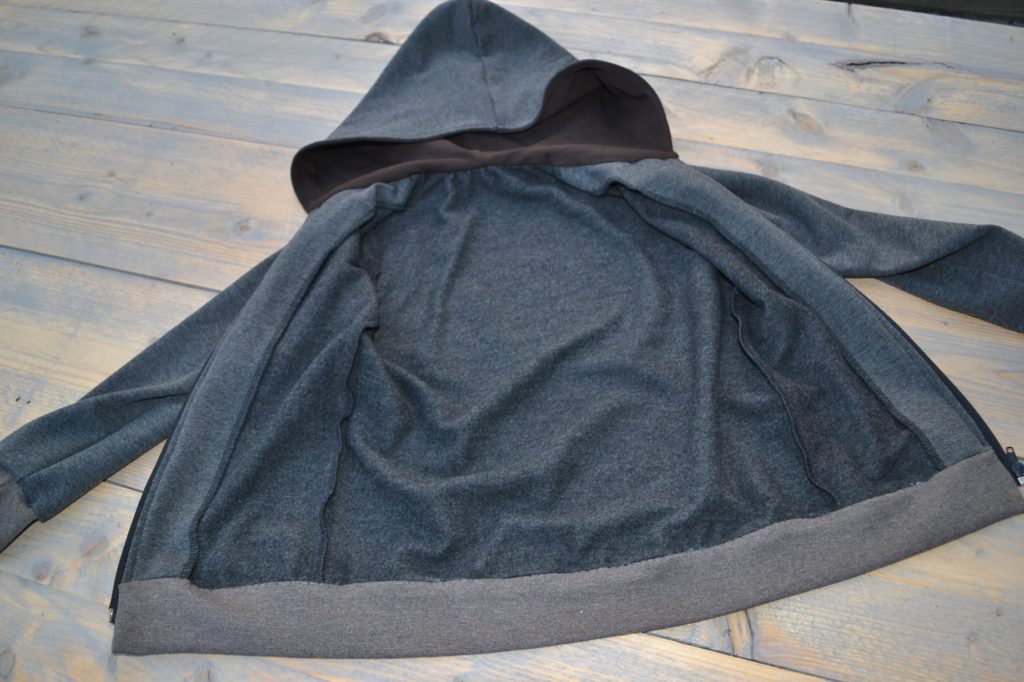 Patroon cardigan: Cicero vest
Patroon broek: Orbis harem
Pattern cardigan: Cicero 
Pattern pants: Orbis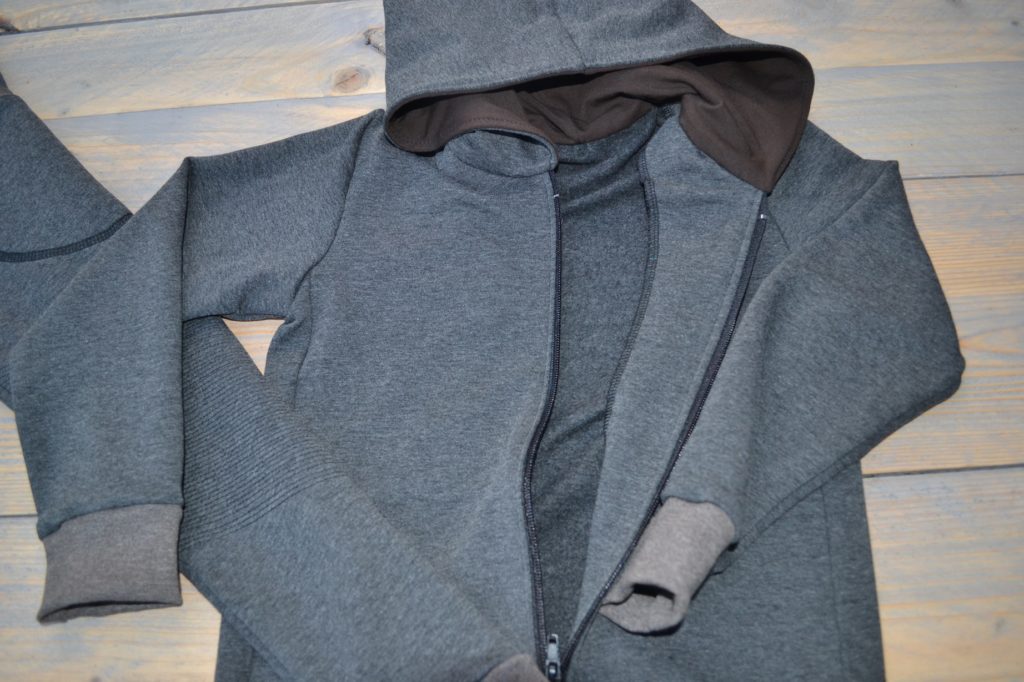 De links in bovenstaande post zijn 'affiliate links'. Dat betekent dat ik een kleine vergoeding krijg als jij via die link het patroon koopt. Ik link hiernaar omdat ik zelf enthousiast ben over het patroon.
The links in the post above are "affiliate links". This means if you click on the link and purchase the item, I will receive an affiliate commision, I only recommend products or service I believe will add value to my readers.