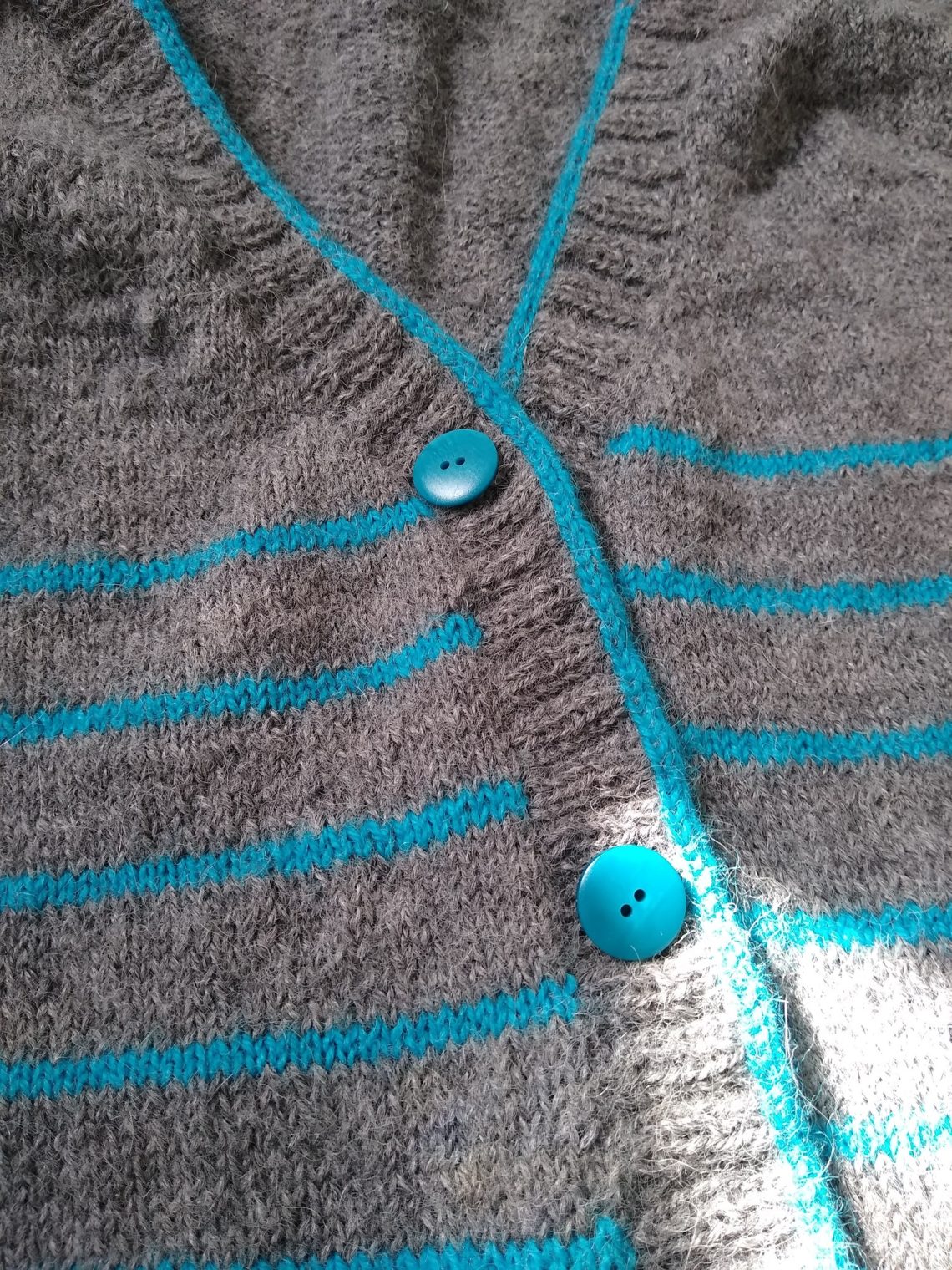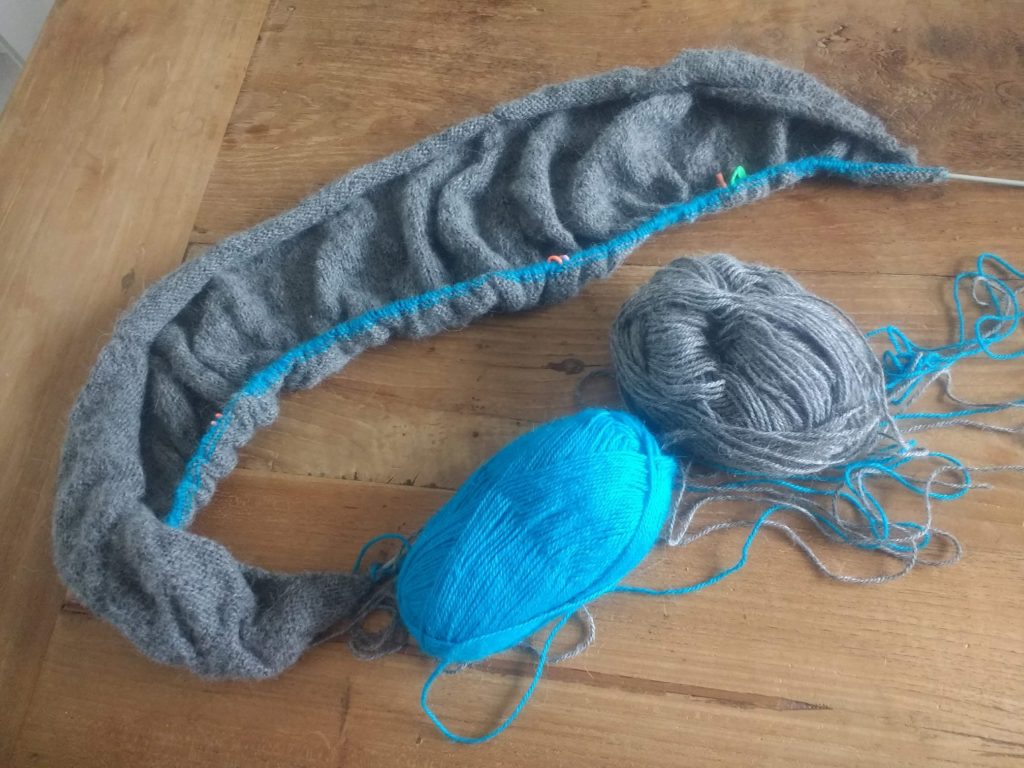 Kerst 2017: ik wilde leren breien. Ik kocht wol en rondbreinaalden en zocht een patroon voor een vest. YouTube leerde mij een hoop. Maar het heeft toch wat jaren geduurd totdat het vest klaar was.
Christmas 2017: I wanted to learn to knit. I bought wool and circulair needles and I searched for a knitting pattern. I learned a lot from al the tutorials on YouTube. But it took some years before the cardigan was finished.
Eind maart 2020: Het vest is klaar!
End of March 2020: the cardigan is finished!
Regelmatig bleef het breiwerk maanden in een bak liggen. En dan pakte ik het weer eens en ging weer verder. Mijn breitempo lag erg laag. Ook kreeg ik snel last van mijn polsen. Ik kon dus niet heel vaak breien. Later leerde ik continentaal breien. Eerst kon ik dan alleen recht, dus de rechte kanten gingen al een stuk sneller. En daarna leerde ik ook averecht continentaal breien. Toen ging het snel!
I often let the knitting in a box for months. And then I started again. I couldn't knit very fast. I also quickly got problems with my wrists. So I couldn't knit for long periods of time. And then I learned to knit the continental way. That was much faster!