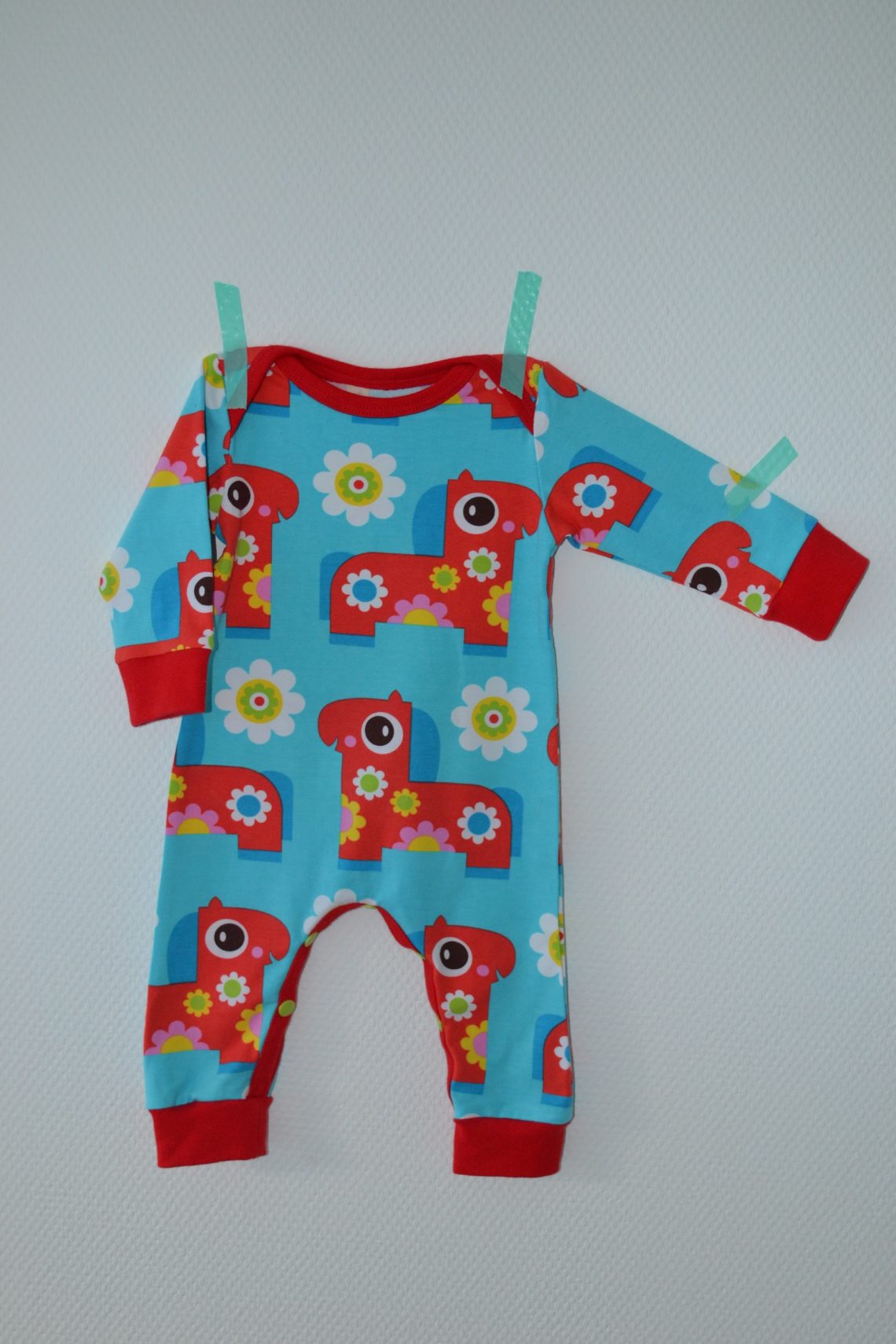 Uit het archief: jumpsuits
Zo nu en dan zal ik hier blogs schrijven over kledingstukken die ik in het verleden heb gemaakt. Dit keer schrijf ik over jumpsuits. Ik heb er een heleboel genaaid. Mijn jongste zoon heeft als baby heel veel van deze pakjes gedragen. Ik vond het fijne pakjes en ik hield van alle vrolijke stofjes. Helaas kon ik nog geen kleding naaien toen mijn oudste zoon baby was. Ik gebruik voor deze pakjes het naaipatroon van Kiind. Wel pas ik altijd de halslijn iets aan.
Every now and then I will write blogs about items that I have made in the past. This time I write about jumpsuits. I sewed a lot of jumpsuits. My youngest son has worn a lot of these jumpsuits as a baby. I liked this jumpsuits a lot and I loved to use colourfull fabrics. Unfortunately, I couldn't sew clothes when my eldest son was a baby. I used the sewing pattern by Kiind for these jumpsuits. However, I always adjust the neckline slightly.