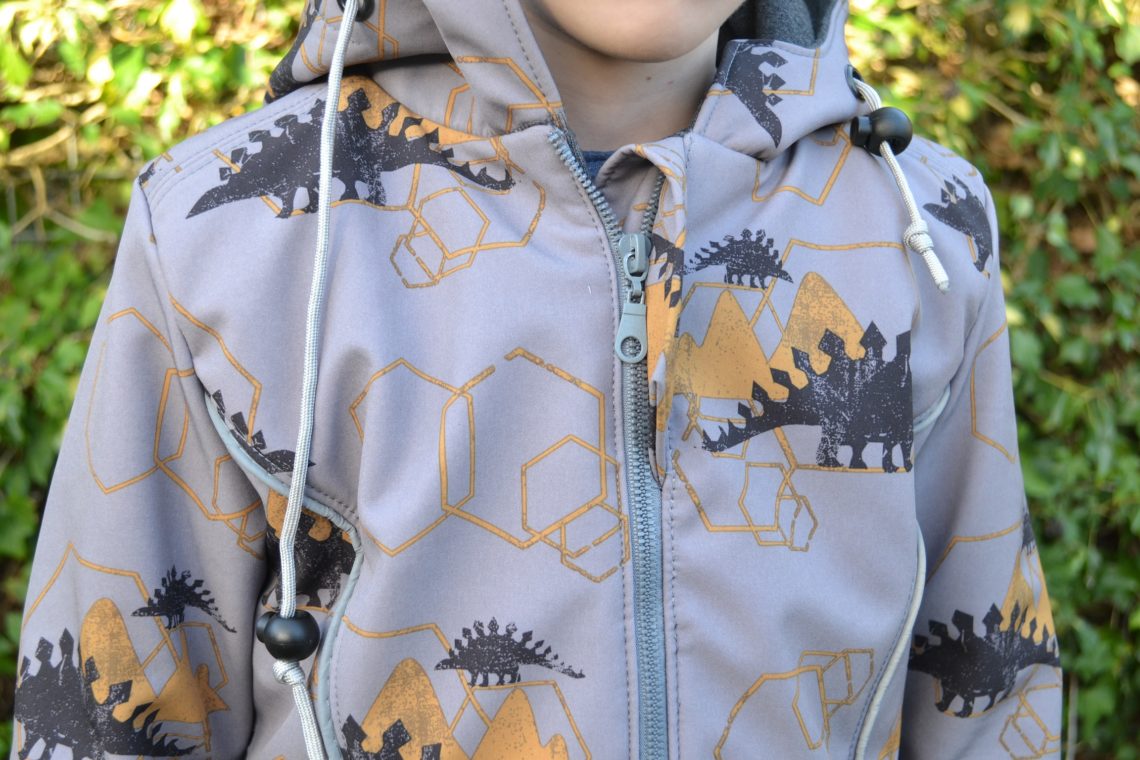 Ik heb een winterjas gemaakt voor mijn oudste zoon. Het was al een tijdje geleden dat ik een jas gemaakt heb. Ik kocht deze softshellstof zelfs al ruim een jaar geleden. Het was een koopje op de markt, voor slechts 2,50 per meter. Ik kocht 2 meter. Ook de andere materialen had ik bijna allemaal al in huis. Ik kocht alleen nog reflecterend paspelband.
I've made a winter jacket for my eldest son. It was quite a while ago since I've made a jacket. I've bought this softshell fabric a year ago. It was a bargain at the market, for only 2,50 euros per meter. I've bought two meters. I also had almost all the other materials in the house. I only bought reflective piping.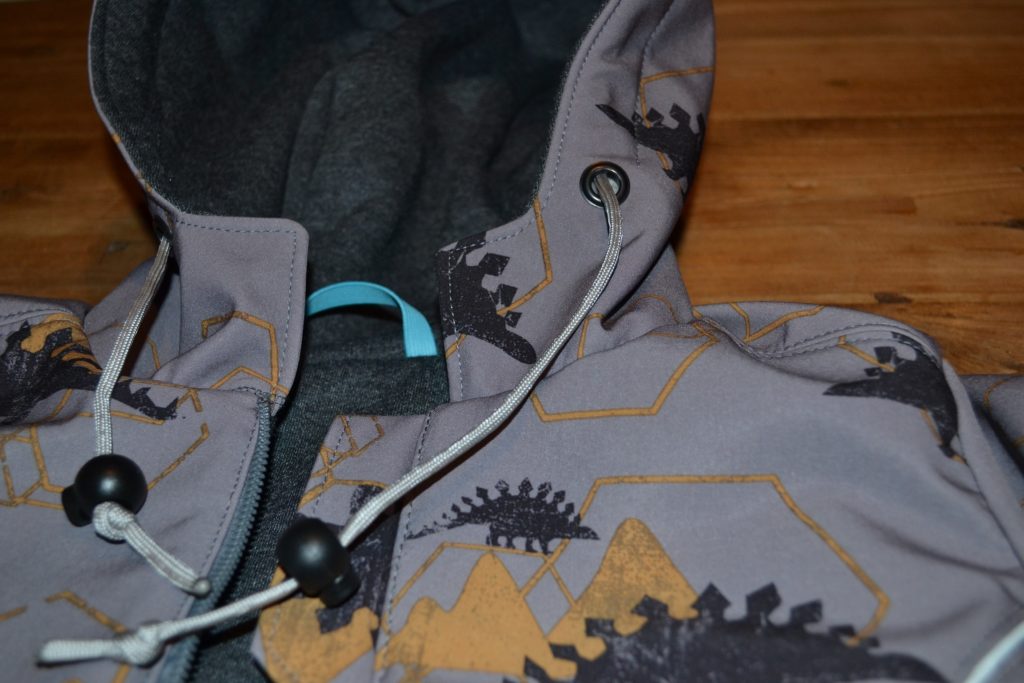 Een paar jaar geleden maakte ik voor mijn beide zonen al een softshelljas met dit patroon (Softshelljacke van Lillesol und Pelle). Maar nu wilde ik er een winterjas van maken, met een warme voering. Ik moest het patroon dus wat aanpassen. Ik verbreedde het patroon en diepte de mouwen wat uit. In de voorpanden en het achterpand zit fiberfill verwerkt. In de mouwen deed ik dat niet. Anders worden de mouwen zo stug en is er te weinig bewegingsvrijheid.
A few years ago, I made softshelljackets for both of my sons. The pattern is 'Softshelljacke' by Lillesol und Pelle. It's a jacketpattern without a lining. But I wanted to make this into a winterjacket. So I had to change the pattern. For extra warmth I used fiberfill in the body. I didn't use fiberfill in the sleeves. Otherwise it would be too thick.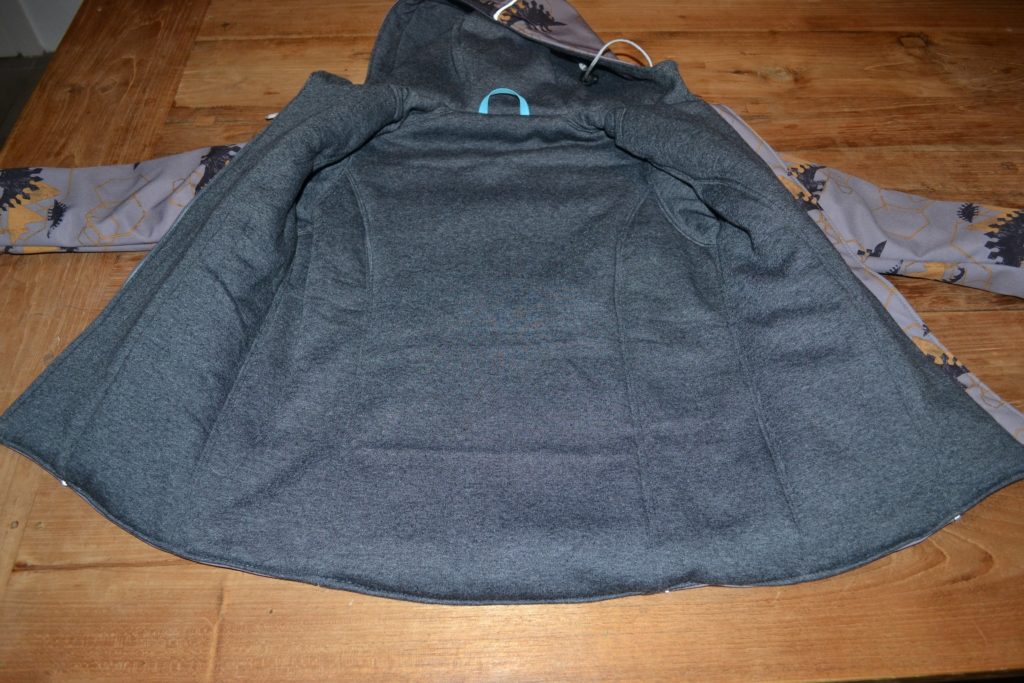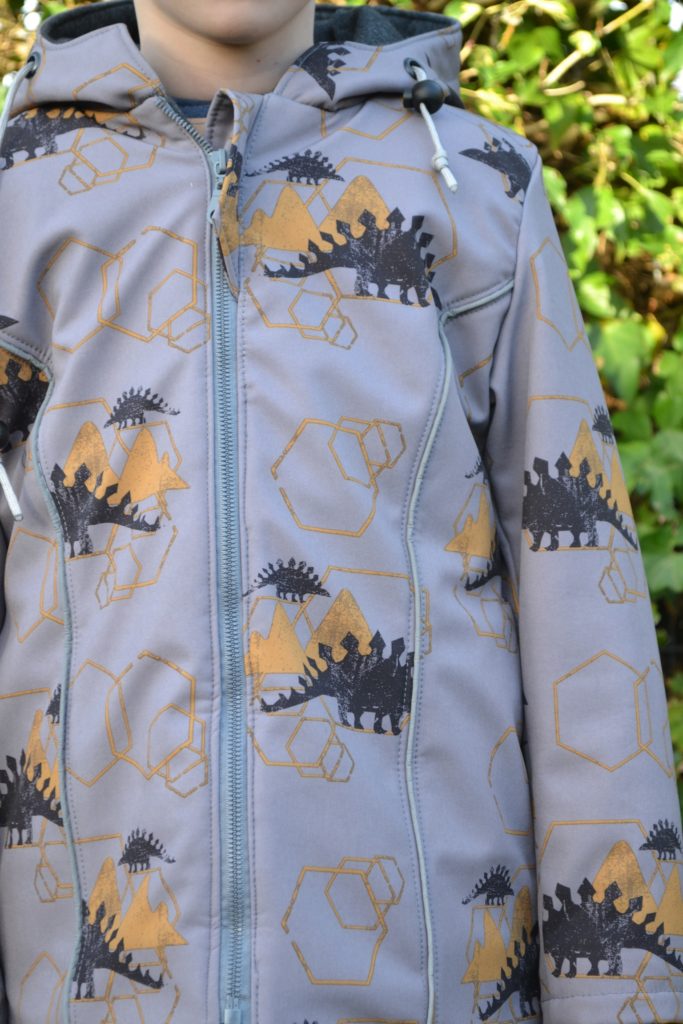 Mijn zoon was erg blij toen de jas klaar was. Hij moest ook meteen aan naar school! Zelf ben ik ook erg tevreden over het resultaat. De jas is nog wat te groot. Maar het einde van de winter komt al in zicht. Wie weet past hij de jas volgend najaar en winter nog (en anders heeft hij gelukkig nog een broertje).
My son was very happy when the jacket was finished. He had to wear it to school! I'm very satisfied with the result. The jacket is a bit too wide. But the end of the winter is coming. And who knows, maybe it will fit next fall and winter (otherwise he has a younger brother).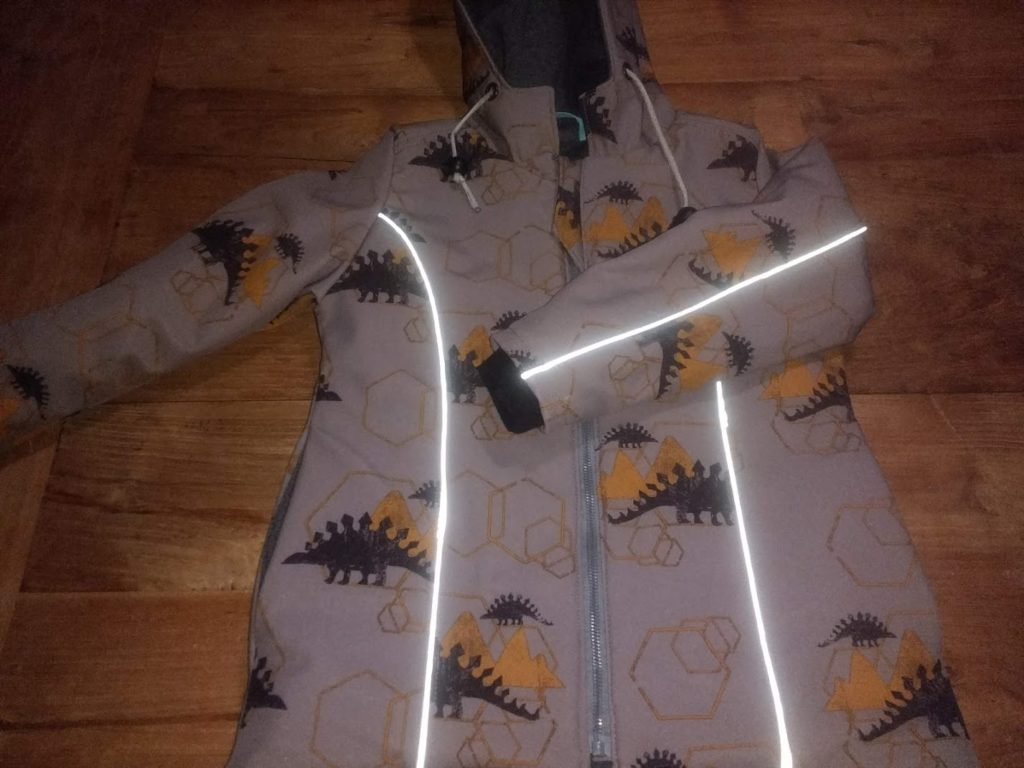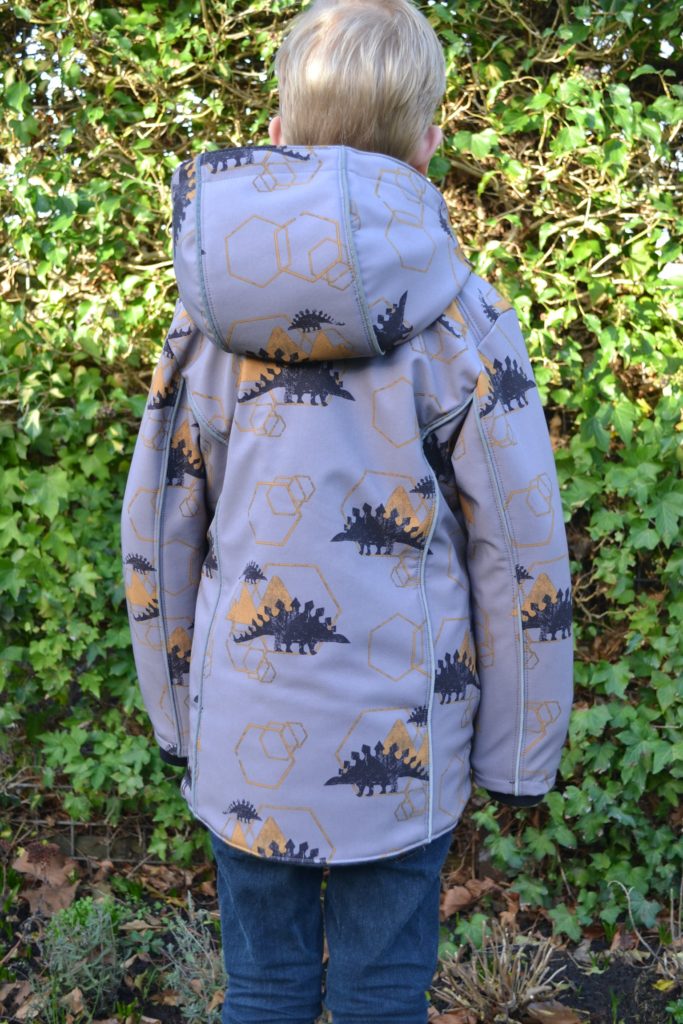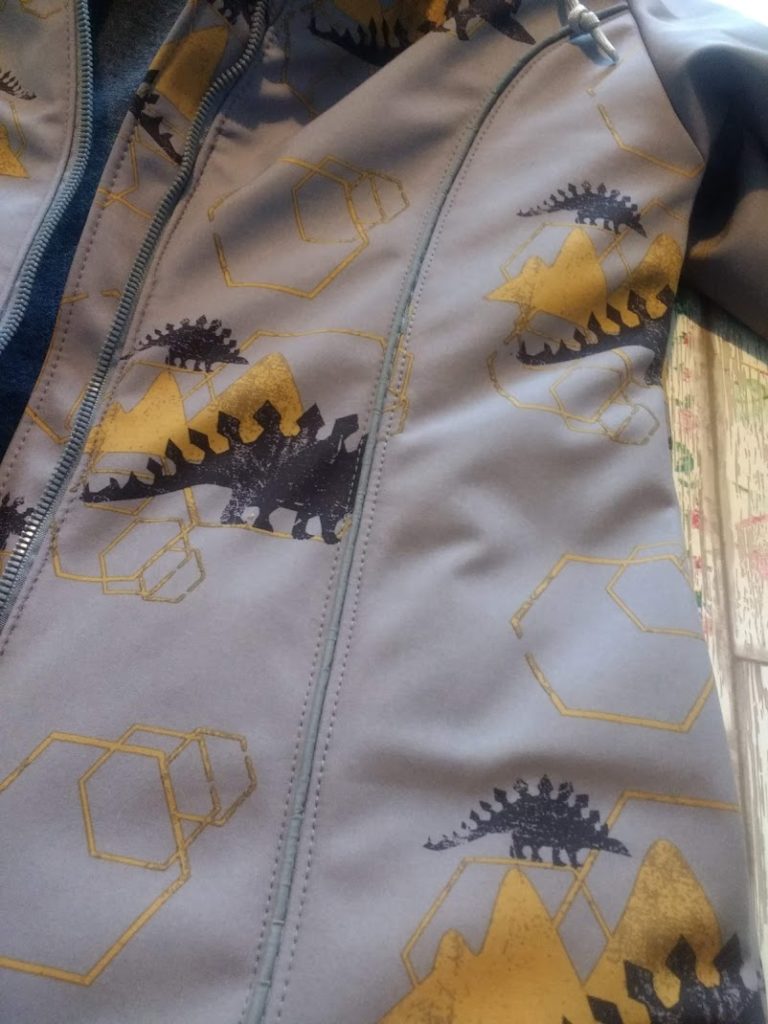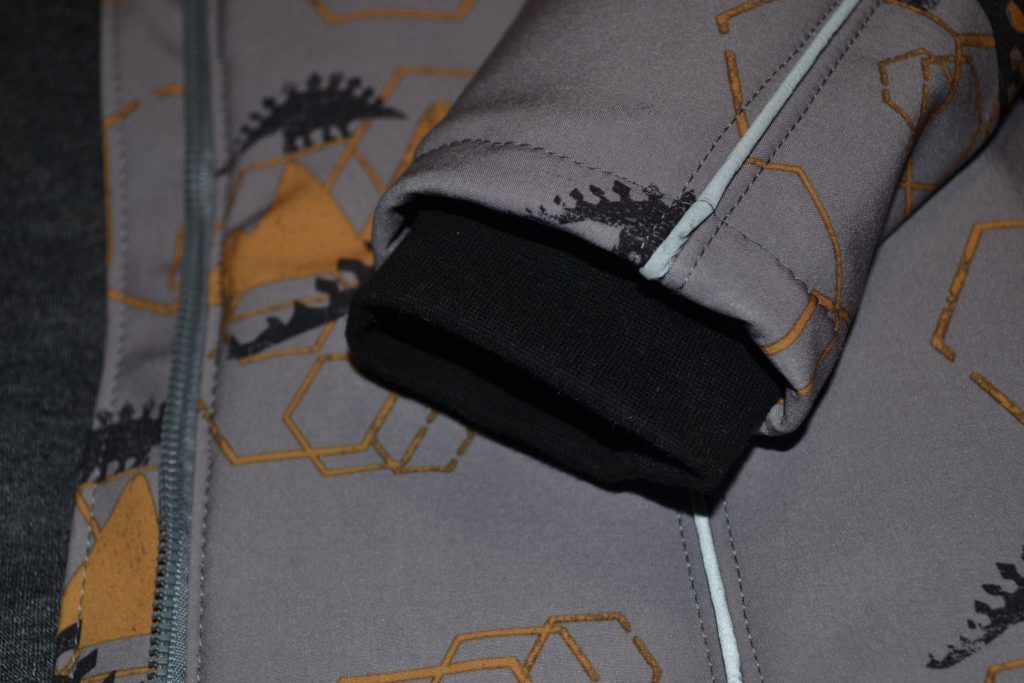 En dan een week later…. De rits is kapot!! Eerst dacht ik dat mijn zoontje zijn rits gewoon niet goed dicht had gedaan. Dus toen deed ik de rits dicht. Helaas is de rits echt kapot! Hij gaat ergens in het midden open. Ooh wat was ik boos en teleurgesteld. Het is echt ontzettend veel werk om deze rits te vervangen. De voering van de mouw moet weer open, al het doorgestikte garen moet losgehaald worden. Daarna moet de jas weer binnenstebuiten gekeerd worden door de voering mouw. En dan moet de hele rits nog losgetornd worden. Wat een werk! En in softshell blijven gaatjes altijd zichtbaar. Dus ik moet op exact dezelfde plek het doorstikken weer doen.
De jas ligt nu even apart. Ik heb mijzelf er nog niet toe kunnen zetten om deze klus te klaren….
And then a week later… The zipper is broken! At first I thougt my son just did not close his zipper properly. So then I closed the zipper. Unfortunately, The zipper is really broken! He opens somewhere in the middle. Ooh, what was I angry and disappointed. It is really a lot of work to replace this zipper. The lining of the sleeve must open again, all the stitched yarn must be removed. Then the jacket must be turned inside out by the lining sleeve. And then the whole zipper has to be torn loose. What a job! In softshell fabric holes remain visible. So I have to do the stitching in exactly the same place again.
The jacket is still waiting for this job. I have not yet been able to commit myself to this job…